New Template Update: Eye-Catching Lead Capture Mechanisms
As you may have heard we have recently announced 7 new website design themes we now have in play.
These are a great stride forward in terms of useability, website speed, flexibility and to really be able to customize sites to exactly what our Mortgage, Real Estate and Small Business clients are looking for.
One item everyone wants more of is lead capture. Below are 3 great new features we now have in play for our latest themes that help get your website visitors attention.


Google Ratings Widget
This is a great little feature that helps build trust with your website visitors. Google and Facebook reviews are a powerful trust indicator for anyone visiting your website so our latest Google widget helps to show your great rating quickly and easily to visitors. It also links out to your reviews page.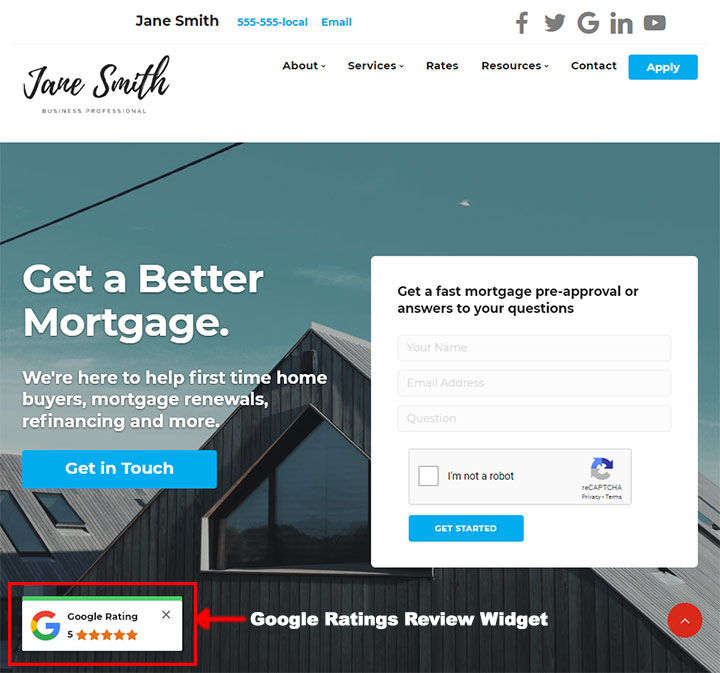 Timed Modal Pop-ups
Pop-ups can be used very effective to help grab your website visitors attention, to help you highlight an update, new product or service, a newsletter signup and much more.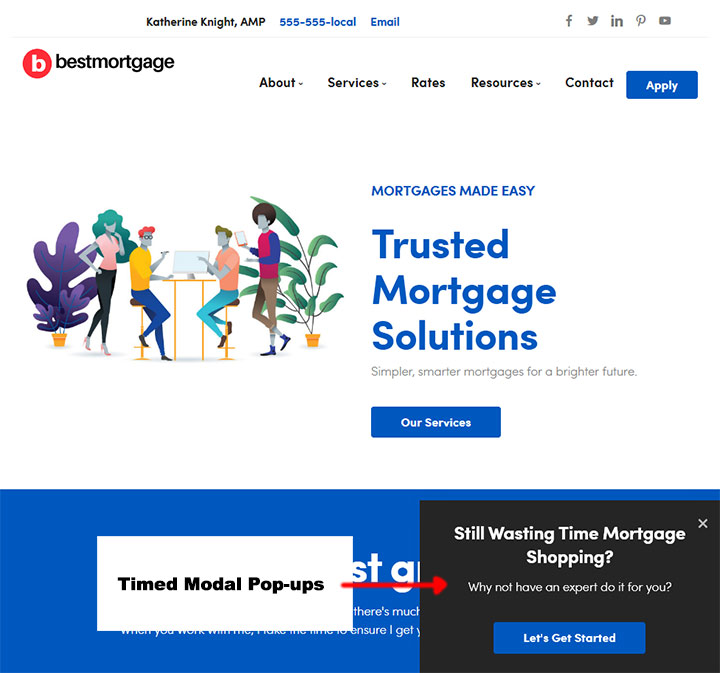 Exit Intent Modal Pop-up
Ever want to get your users attention as they are about to leave your site? This is exactly what our new exit intent modals can do for you. As you users cursor attempts to leave a pop-up can appear with any kind of message you'd like to add.
These are just a few of the new features we have in play for our latest themes. As always pop-ups should be used sparingly and we have the ability to show these on all pages, specific pages, various timed entry and exits and more. These are very powerful and very flexible.

Need more details, contact us at support@roarsolutions.com