Lead Converting Funnel & Conversational Forms for Mortgage, Real Estate or Small Business
Provide your clients a "no-hassle" method to fill out forms on your website.
Trusted by thousands of Mortgage, Real Estate & Small Business owners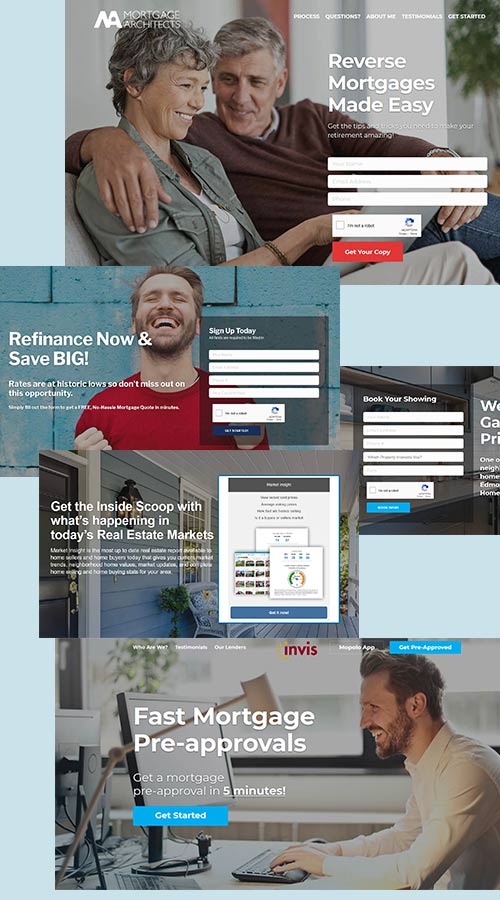 professional funnel forms made easy
Funnel & Conversational Forms that help increase conversions.
What is a funnel form anyhow?
Essentially a funnel or conversational form takes a traditional form where you might have a large number of questions on one page and splits these up into more manageable steps for the end user to fill out. The result is typically more people filling out your forms and thus more new client conversions. A win-win scenario.
Modal Pop-ups
Modal pop-ups are exactly what they sounds like. When a link or button is clicked it pops open the form into a window in the page. Modal pop-ups are a great choice as they take up less real estate on your site as the pop-up simply comes up on top of the existing page.
Embedded
If modal pop-ups arent your thing we cna also embed the forms right into the page itself without a pop-up. This is a great choice as well.
More conversions
Easier to fill out forms means more conversions!
25% or more
Increase in people filling out funnel forms vs traditional forms.
Easier to use
Funnel or conversational forms are much easier for clients to fill out.
We help ensure your mortgage, real estate or small business funnel or conversational forms look professional and are helping you to increase your lead potential.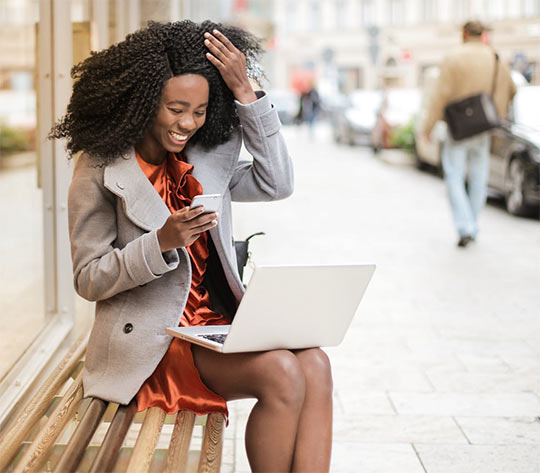 improve conversions
Improve Prospecting and Customer Onboarding
Traditional forms can be boring, intimidating or simply bad at converting. With our new funnel forms, your website will have easy to use forms that make it easy for a customer to fill out and are great for virtually every type of lead you want to convert. Ask one question at a time, just like a real conversation, which helps keep people engaged.
We offer pre-built, ready to go forms OR we can customize and create forms to your liking, the choice is yours. Please note that there is a 1-time setup fee and monthly fees associated with these new funnel forms.
If you are interested in adding a funnel forms to your new or existing site please be sure to contact us today.
"Roar Solutions is the benchmark of excellence for mortgage websites. Roar mortgage websites are so much better than anything else that it would be crazy for a mortgage person to not have your team handle it."

Calum Ross

Mortgage Broker - Wealth Advisor

"One of the best service providers I have worked with in the mortgage industry. Great value with ongoing updates."

Kelly Neuber

VP Marketing, Invis/MI

"Roar Solutions is an amazing company! I'm so happy to have them taking care of all my website needs. Makes life easier."

Monica Peckford

Mortgage Broker

"Roar Solutions does it all if you need web design and on-going support. The Roar team is a great investment if you want to create a productive & efficient business."

Peter Majthenyi

Mortgage Broker

"Quality web page design and service coupled with excellent response time to my inquiries."

Debra Johnson

Real Estate Agent

"The whole team at Roar Solutions have been great! They have provided a quality website and I am very happy with how fast and responsive they are to any requests"

Michele Cummins

Real Estate Agent

"Thanks Roar Solutions! You've been such a pleasure to deal with. Great prices, Great web hosting, marketing, media service"

Steve Garganis

Mortgage Broker

"I have been working with Roar Solutions for what must be about 9 years now for my website design and hosting. I can honestly say that they have been amazing to work with!"

Natalie Wellings

Mortgage Broker
$

29
1-time set-up fee per form.
*Basic install for each form you need.
*Does not include customizations or taxes.
$

19
monthly hosting.
*For unlimited number of funnel forms.
Does not include taxes.
Integrates with software you
Our funnel forms and websites can connect with all kinds of web services that help make your workflow more efficient. From CRM systems to Google Analytics, email marketing and more!










... and many more! Contact us if you have questions.
What's The Process?
Give us a call or email us

We will have a quick conversation with you as to what funnel forms you wish to have and where these will be located on your site.

We will give you a quote

With all your details in hand we will give you a cost to make the updates. If approved we get started.

Build, approve and go live with your funnel forms.

We build your funnel forms and add them to your website. Depending on the extent of the customizations needed, this could take 1-2 business days but this could fluctuate.
Sign-Up Now
Have Questions?
Here are a few answers to some common questions you might have
What's the cost of a funnel form?
Each funnel form is a base $29 setup and install fee. If you wanted to have for instance 3 funnel forms then the cost would be 3 x $29 = $87 + taxes (1-time setup fee). Please note that if you wish to have us create custom funnel forms then the 1-time setup fee will be higher based on our time to create and test these.

Then there is a flat $19/month to host the funnel forms, no matter how many forms you have. For instance if you have 1 funnel form or 10 funnel forms it's still just $19/month to host them. This monthly fee is on top of any other monthly fees. The more customizations you wish to add this might increase the cost and we will always quote you before hand. Note: we take 100% payment in full to initiate a project.
How long will it take to setup?
Typically a basic funnel form can be setup and installed in approx. 1-2 business days from the time we have all the details and receive payment. Custom and semi-custom forms will take longer simply due to the nature of the customizations needed. Note: we take 100% payment in full to initiate a project.
Can I customize my funnel forms myself?
Unfortunately these forms are coded into your website by our team so any customizations to the content, form fields etc. would need to be updated by our team.
Can you guarantee me leads?
Unfortunately we cannot guarantee any client leads. That said funnel forms are proven to help ease the pain of client signups and make it easier for them which in turn can lend itself to getting you more leads.
Can these forms be hosted on a non Roar Solutions site?
Unfortunately not. All our sites include a robust backend admin system to manage your funnel forms and this has to be hosted on our server infrastructure. These funnel forms cannot be used on 3rd party websites.
What industries can these be used for?
We can add and create funnel forms for any type of industry... Mortgage, Real Estate and any Small Business website that we host.
Do I have to sign any contracts?
There are no contracts at all, you can cancel as you see fit.
Our rock solid Support Team can help with your questions. The fastest way to our team is always by email at support@roarsolutions.com or toll free 1-866-820-0831.
always included
Expert Support
New to building websites? No problem.
Our team of experts have helped thousands of Mortgage, Real Estate and small business owners get their websites online. Real people answering real questions...refreshing.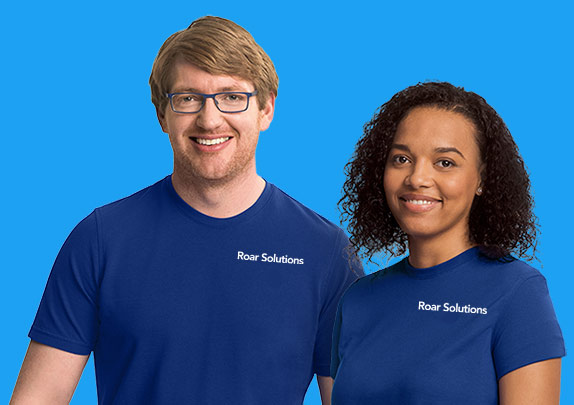 Rated 5 out of 5 Stars by Our Clients!
3,200 + clients and counting
There's no time like the present
Get Your Lead Converting Funnel Forms Today