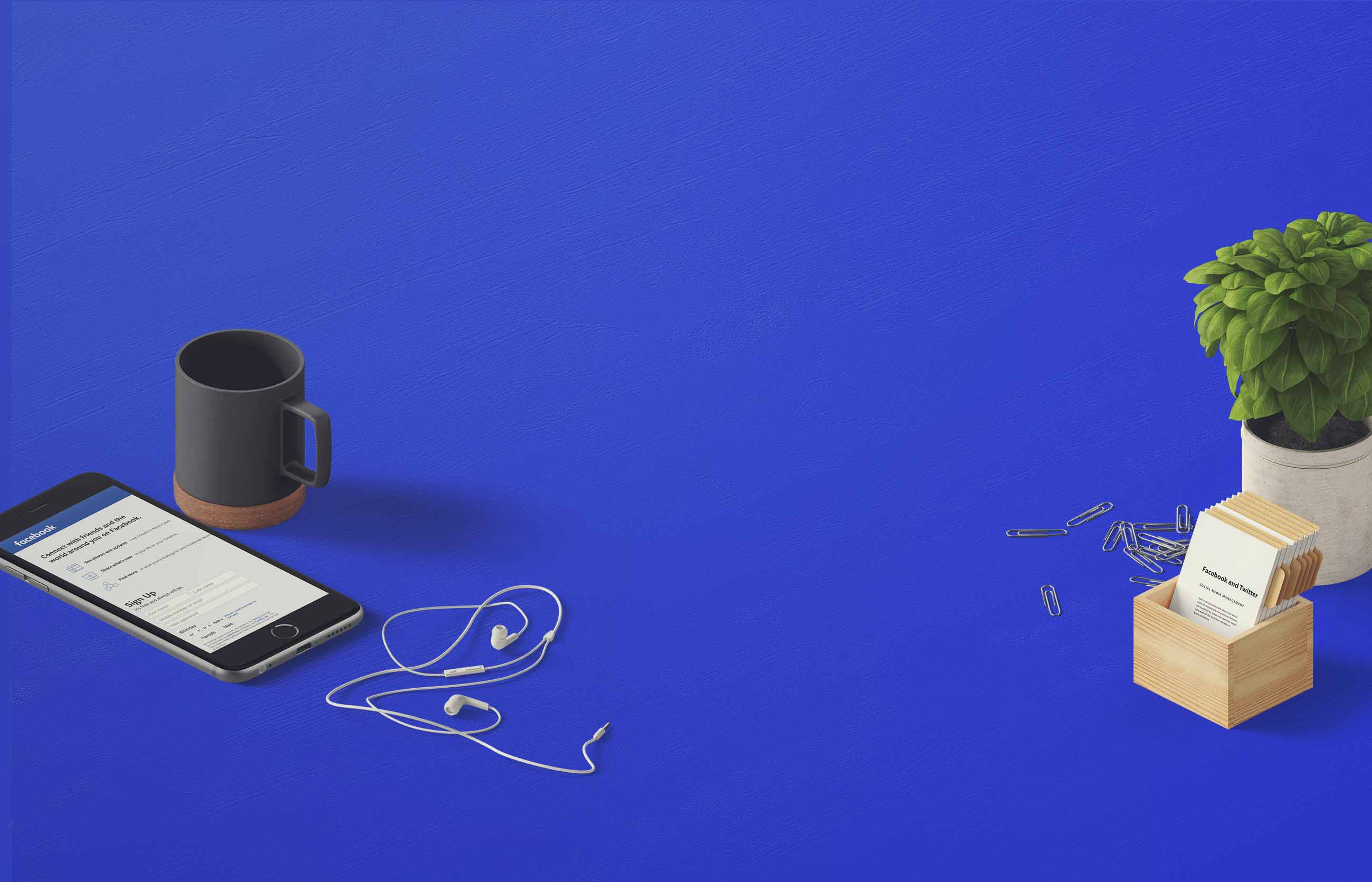 No Time To Do Your Social Media Posts, But Know You Should?
Get ahead of your local mortgage competition and let us handle your social media and blog posts for you.
Rated 5 out of 5 Stars by our Clients!

Trusted by Mortgage and Real Estate Professionals
Hundreds of Mortgage and Real Estate Brokers and Agents across Canada & the U.S. trust us for their social media management.
Trusted Managed Social Media & Blog Posting Service
for Mortgage Brokers, Agents, Loan Officers and Real Estate Agents
We update your social media content as if you wrote it yourself!
Engaging Content
Our social media team posts engaging content related to the Mortgage & Real Estate industries helping your social channels stay active and vibrant.
View Examples
It's Managed for You
Regular postings happen without you worrying about a thing! We determine best times to post & engage with prospects for maximum growth.
Client Testimonials
Build Online Connections
We keep your social media visitors interested until they're ready to reach out to you for more. Get more likes, followers, and sales from your social media channels.
Call Now
Jump Start Your Online Marketing Today!
Ask Us About Our Bump Up Package for our Done-For-You Weekly Website & Social Media Updates.
It's our most popular package for a reason!


5hrs each month
That's how much time you save having our team do your social media posts for you.
over 70% of users
Who had a positive experience on a social channel will recommend to family & friends.
54% of active users
Use social media to research products and services before they make a purchase.
You don't have time to do your own social media posts but you know you need to. Let our experienced social media team handle your weekly Facebook and Instagram posts for you.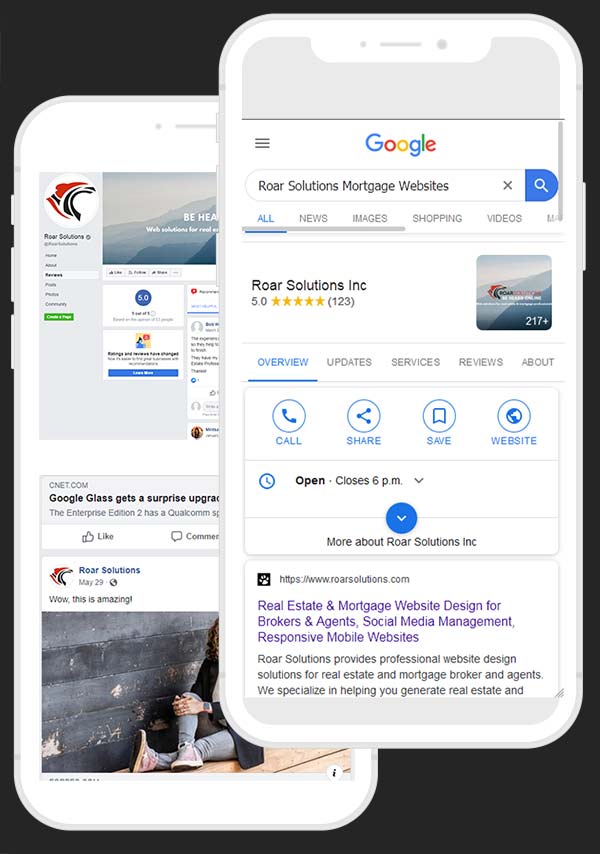 look like a social media superstar
Save time.
Generate results.
Your customers are on social media whether you like it or not. Let us take over your regular social posts, you focus on your business.
Regardless what industry you are in, your customers are using social media on a daily basis. It's important that you keep them engaged and connected to your brand so that you're always their first option.
Simple, affordable pricing
There is a basic monthly fee. If you need us to set-up your Facebook and/or Instagram account we can handle that also.
Facebook & Instagram Posts
Monthly fee
$59
Per month. Does not include taxes.
Need Your Social Accounts Setup?
1-time setup fee
$99
Per social account. Includes attractive cover page. Does not include taxes.
Social Media Posting Examples
Engaging and educational managed social media posts for Mortgage Professionals across Canada and the United States
Subscribe to our newsletter
all fields are required
What's The Process?
Having our team manage your social posts is a breeze. We handle all the "techie" details for you.
Sign-up for the service

You can give us a call at 1-866-820-0831 or email us at support@roarsolutions.com and ask if you can have us manage your social media.

We go over the details with you

If you have existing Facebook and/or Instagram accounts we will grab your login details from you, answer any questions you might have and then take initial payment. Need us to set-up your Facebook or Instagram account for you? Not a problem.

Setup and perform your social posts

We will then set things up on our end and typically start posting to your social networks within 3-5 business days of us taking payment.
Have Questions?
Here are a few answers to some common questions you might have
What is Managed Social Media?
Managed Social Media is a convenient 'done for you' social media service ideal for Real Estate and Mortgage Brokers & Agents. Our social media team handles the burden of finding excellent social media content so you can focus on your business. Save hours and headaches when you lean on us to help grow your business. We help increase your website traffic, gain a competitive edge and attract more clients.
What social media accounts to you post to?
We post to Facebook and Twitter as these are by far the 2 most popular social networks.
How often do you post to my social media accounts?
On average, 2 times per week. This allows a regular flow of content without overwhelming your stream and turning off your audience. There's a tendency to overshare when less is often better.
What type of content do you post?
With your prospective clients in mind, we focus on relevant, shareable content. Content that is educational, informative, trending, and fun to smartly position you as the knowledgeable 'expert' resource.
Can I still do my own social media postings as well?
Absolutely! Our 'done for you' social media postings are meant to compliment your own posts. We are here to help invite more activity and communication from prospective clients; you are there to answer their questions and close the deals.
Do the posts sound like they are coming from me?
Our postings are all written in a style your social network will enjoy. We pull ideas from all corners of the Internet to create fresh postings.
Can you setup my Facebook/Twitter page for me?
Yes we can setup a Facebook and/or Twitter page for you with a nice graphic as well. There is a 1-time $99 fee for each social network to do this.
Your job is to answer any comments or questions when they pop up. Do what you do best! Our postings are the conversation starters but your participation creates the meaningful relationships that drive interest and new leads.
Do I get a chance to review what`s being posted?
Social media moves fast and our content team moves fast. You won't have time to review any of the postings prior to us adding to your social media networks. We focus on content that is educational, informative, trending, and fun to smartly position you as the knowledgeable 'expert' resource.
Does Social Media really work?
You better believe it does. Being active on Social Media with professional and engaging content is a must have. Our clients have seen some great results and best of all we manage their social posts for them. It's win for everyone.
When will I see new social media posts?
This depends on a few factors but here are some guidelines... No Account Staging Needed: new posts should happen in approx. 5 business days.
Account Staging Needed: new posts should happen in approx. 7 business days.
Please note that at times we need to get more details from you so this could extend the time before you see posts.
Can't I just share other people's posts?
Sharing an occasional post by a friend or colleague is fine once in a while. But if all you're doing is sharing posts from other people's streams there is no added value for people to follow you. We add content directly into your stream to position you as the knowledgeable 'expert' people turn to or follow.
The managed social media is a monthly service that you can cancel at any time. When you sign up, we bill you for the last month of the service and then monthly thereafter. You can cancel at anytime. If you sign up for optional add-on packages, you will be billed for the one-time setup cost upfront.
Do I need a Business Facebook Page?
If your goal is to represent your business, brand or product on Facebook, we can definitely help you setup a Facebook Business Page. They are similar to personal Timelines but offer unique business tools.
"Roar Solutions is the benchmark of excellence for mortgage websites. Roar mortgage websites are so much better than anything else that it would be crazy for a mortgage person to not have your team handle it."

Calum Ross

Mortgage Broker - Wealth Advisor

"One of the best service providers I have worked with in the mortgage industry. Great value with ongoing updates."

Kelly Neuber

VP Marketing, Invis/MI

"Roar Solutions is an amazing company! I'm so happy to have them taking care of all my website needs. Makes life easier."

Monica Peckford

Mortgage Broker

"Roar Solutions does it all if you need web design and on-going support. The Roar team is a great investment if you want to create a productive & efficient business."

Peter Majthenyi

Mortgage Broker

"Quality web page design and service coupled with excellent response time to my inquiries."

Debra Johnson

Real Estate Agent

"The whole team at Roar Solutions have been great! They have provided a quality website and I am very happy with how fast and responsive they are to any requests"

Michele Cummins

Real Estate Agent

"Thanks Roar Solutions! You've been such a pleasure to deal with. Great prices, Great web hosting, marketing, media service"

Steve Garganis

Mortgage Broker

"I have been working with Roar Solutions for what must be about 9 years now for my website design and hosting. I can honestly say that they have been amazing to work with!"

Natalie Wellings

Mortgage Broker
There's no time like the present
Let's Get You Started