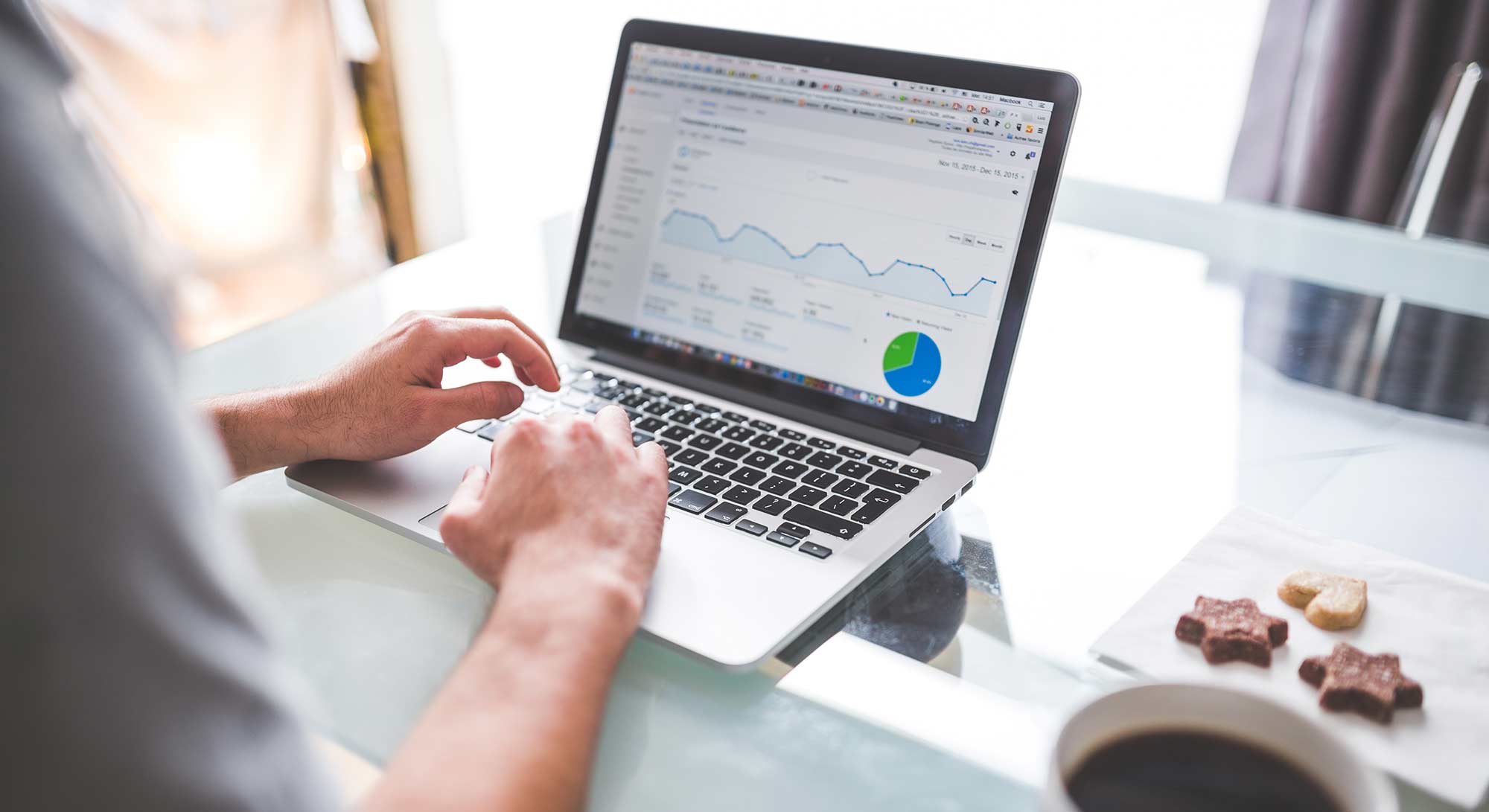 Get your website ranking in Google & help attract more leads!
We take care of your Mortgage & Small Business Search Engine Optimization (SEO for short).
Rated 5 out of 5 Stars by our Clients!

Trusted by Mortgage, Real Estate and Small Business Professionals Everywhere
Does your website rank high in Google? Does it generate the traffic you want it to?
Website Optimization is not a fad or a gimic.
Do you have what it takes to be at the top of Google rankings for your Mortgage, Real Estate or Small Business? Do you know what it takes to be at the top of Google rankings? Our team can help with that!

Your business needs localized Google Rankings to stay competitive
Outrank, outperform your competition
Harnessing the power of online search engines like Google is one of the best ways to enable new potential mortgage, real estate and small business customers and clients to locate your brand.
Search Engine Optimization is the process of matching keywords that your target audience enters into a search engine with the results that you desire. By using a combination of customized content, tags, keywords, and other online tools, we can help ensure that your target audience is empowered to find you more quickly and easily online.
Search Engine Optimization (SEO) is a great opportunity for mortgage brokers, agents, loan officers and small business owners like you to develop consistent, targeted website traffic that helps garner leads.
View Pricing
Google Rankings Quick Facts
almost 70%
Of all website traffic starts with a Google search.
75% of clicks
Go to those websites that are on 1st page in Google.
72% of consumers
Who did a local search visited a store within five miles.
It's clear that having your website optimized for Google sets you ahead of your local competition in a big way. Do you want to be left behind?

How Can SEO Help Your Mortgage, Loan Officer or Small Business?
Search engine optimization (SEO) is a critical component of online marketing. We use a combination of the latest onsite and off-site strategies to help produce top results.
Google processes billions of searches every day with the vast majority of searchers never looking past the first few pages. Do you know where your website ranks? If it's not in the 1st few pages it might as well be invisible. Together we can help push your website above your competition.
View Process
Google Rankings - SEO Pricing
With our SEO packages there is a basic monthly fee which includes your website hosting, managed social media and blog posting making it the ideal way to not only get better rankings in Google but to help attract new clients as well.
SEO & Google Rankings
Monthly fee
$399
Per month. Optimize for 4 keywords. Does not include taxes
SEO & Google Rankings - Upgrade
Monthly fee
$699
Per month. Optimize for up to 12 keywords. Does not include taxes
Please note that there is a minimum 6 month contract commitment as the SEO process is lengthy and takes time to kick-in. For businesses that are not in the Mortgage or Real Estate industries we cannot include the blog posting and managed social media.
Subscribe to our newsletter
all fields are required
What's The Process?
Having our team get your website better Google Rankings through Search Engine Optimization (SEO) is what we do.
Sign-up for the service

You can give us a call at 1-866-820-0831 or email us at support@roarsolutions.com and ask if you can have us optimize your website for better rankings.

Note: we can only optimize websites that we host on our servers.

We go over the details with you

Our team will discuss what products/services you wish to garner more website traffic for and we will come up with suggestions for you that we feel will make an impact.

Onsite and offsite modifications and updates

Once we have confirmed your keyword terms and the initial payment has been made we then get down to business. We will work our magic and make updates to your site that will then help garner for targeted traffic from Google.

Monthly reports

Each month you will receive a status update report as to how your site is progressing and where it ranks for various keyword terms.
Have Questions?
Here are a few answers to some common questions you might have
What is SEO (Search Engine Optimization)?
SEO refers to the practice of helping to drive targeted traffic from a search engines search results page to your website by means of optimizing your website for certain keyword terms.
Why are Google Rankings so important?
In short it helps get way more potential clients on your website. With almost 70% of all website traffic starting with a Google search it's imperative that your website is optimized to get better placement in Google. Those sites not being optimized are losing out on targeted traffic and are behind the game for sure.
What does Roar Solutions do to try and get me rankings?
We will work with you to determine what products and services you wish to have more exposure for on your website to help garner higher rankings in Google and potentially more traffic and leads. We will perform a wide range of items from tweaking html code, proper heading, title and description tags, optimizing images, enhancing load times where we can, proper alt tags, offsite links and much much more.
Why is SEO not part of the $29/month hosting fee?
Simply put the amount of time and effort that goes into optimizing a website for specific keyword terms is quite large. We spend upwords of 20+ hrs on the initial SEO optimization work for clients. That equates to roughly $1500 or more just for the initial work. Then each month we continue to make more and more tweaks as needed to help garner the best rankings we can for you.
What results has Roar Solutions seen for it's clients?
We have seen unbelieveable results for our clients. From higher local rankings in Google to increased website traffic and more leads. Our clients that have been using our website optimization service as part of their overall marketing plan can atest to the success it helps them achieve. Website Optimization is a must have for any serious business or business professional.
Do you include social media and blog posts?
If you are a Mortgage Broker/Agent or a Real Estate agent we will also include our managed social media and blog posting services as part of the monthly fee you pay. If you are a different type of business we unfortunately cannot perform the managed social media or blog posts as part of the monthly fee.
Will you guarantee me #1 rankings in Google?
Unfortunately nobody can guarantee you #1 rankings in Google. If they do, beware as they are not being honest with you. We have been performing SEO work for our clients for close to 15 years now. Googles algorithms change constantly. There is an increasing amount of competition everywhere. We do guarantee we will take your un-optimized site, optimize it for specific keyword terms and get your site ranking in Google when it never did previously.
Will I be guaranteed leads?
Unfortunately we cannot guarantee you leads. We do guarantee you that your site will rank higher in Google than it did before it was optimized by us. This in turn will lend itself to garnering more targeted traffic and potentially more leads. Remember SEO should be part of your overall marketing strategy and not the only marketing you do.
What are localized 'keyword terms'?
A keyword term would be something that an end user going to Google might type in to find something. As an example, if you were a Mortgage Broker in Calgary that specialized in Mortgages for First Time Home Buyers we would possibly try and optimize your site for the keyword term 'Mortgages for First Time Home Buyers in Calgary'. The localized part would refer to the geographic location your business does work in.
What happens if I cancel my SEO Service?
If you cancel your Google Rankings service with us your website will start to slide in the Google rankings and will be less and less visible. So when people do searches online your website will rank lower and therefore you'll have less traffic and likely less leads coming your way. This is why we encourage people to start setting aside some of their monthly marketing budget and put it towards website optimization.
Do you do Paid Ad setup and monitoring?
Unfortunately we do not. Our focus is on organic (the free) search results you see in search engines such as Google.
When can I expect to see better search results?
The initial SEO process takes approx 7-10 business days to complete from the time we start. Then it might take Google a few weeks after that to start indexing your site and then over time those rankings should hopefully continue to rise.
Will I only rank on 3 keyword terms?
No you will definitely rank on many other keyword terms. As a start point we need to work with you to determine a baseline so 3 keyword terms is the baseline. Your site will definitely rank on similar terms and most often many others.
Yes. For our SEO service as there is so much work that goes into it there is a minimum 6 month contract. Google search engine optimization can pay off really well vs doing paid ads and other forms of marketing but it takes time and this is not a get rich quick scheme. Like anything else you need to have realistic expectations.
"Roar Solutions is the benchmark of excellence for mortgage websites. Roar mortgage websites are so much better than anything else that it would be crazy for a mortgage person to not have your team handle it."

Calum Ross

Mortgage Broker - Wealth Advisor

"One of the best service providers I have worked with in the mortgage industry. Great value with ongoing updates."

Kelly Neuber

VP Marketing, Invis/MI

"Roar Solutions is an amazing company! I'm so happy to have them taking care of all my website needs. Makes life easier."

Monica Peckford

Mortgage Broker

"Roar Solutions does it all if you need web design and on-going support. The Roar team is a great investment if you want to create a productive & efficient business."

Peter Majthenyi

Mortgage Broker

"Quality web page design and service coupled with excellent response time to my inquiries."

Debra Johnson

Real Estate Agent

"The whole team at Roar Solutions have been great! They have provided a quality website and I am very happy with how fast and responsive they are to any requests"

Michele Cummins

Real Estate Agent

"Thanks Roar Solutions! You've been such a pleasure to deal with. Great prices, Great web hosting, marketing, media service"

Steve Garganis

Mortgage Broker

"I have been working with Roar Solutions for what must be about 9 years now for my website design and hosting. I can honestly say that they have been amazing to work with!"

Natalie Wellings

Mortgage Broker
There's no time like the present
Let's Get You Started