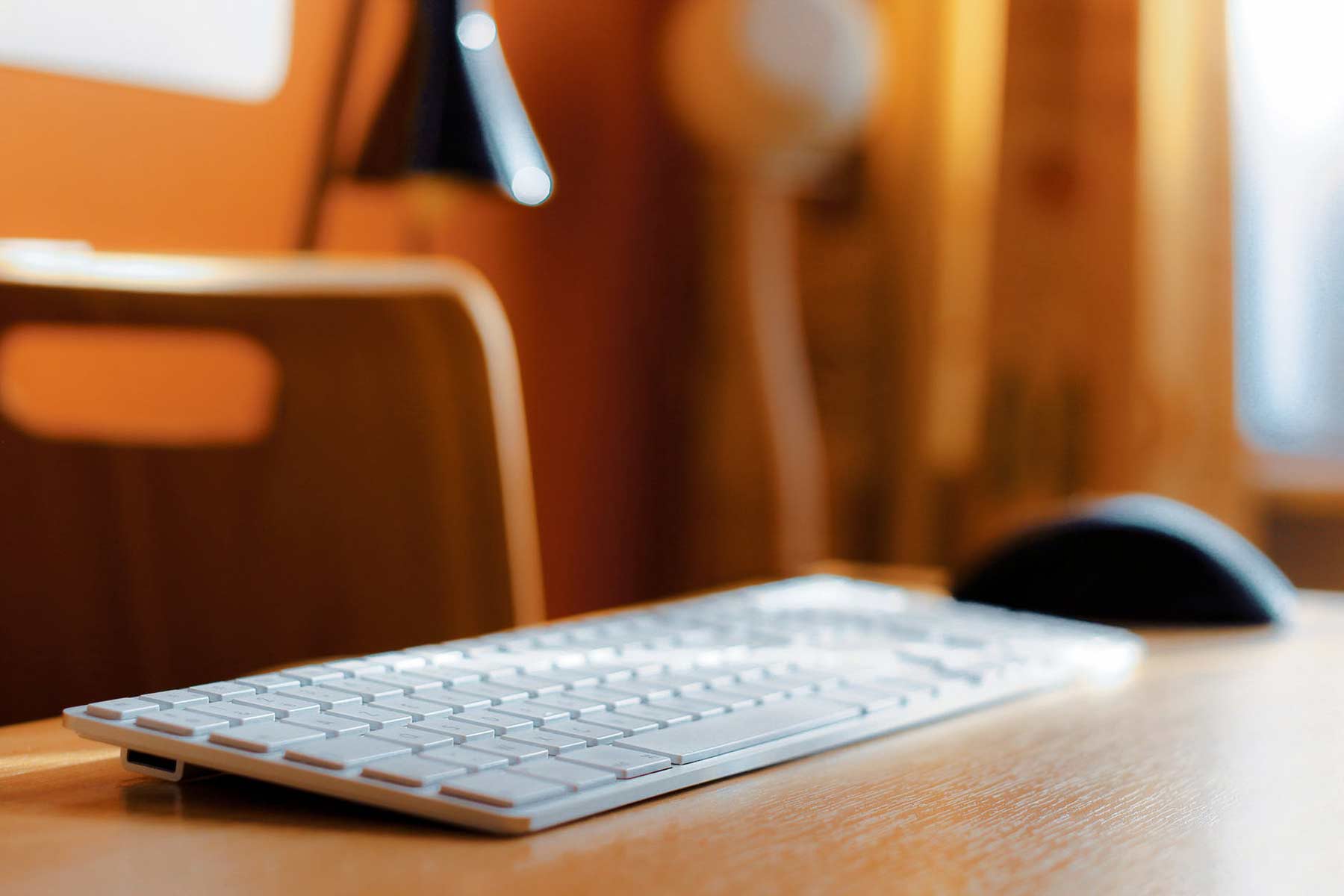 Real Estate Template 1303
This is our clean and vibrant Real Estate Theme that allows the focus to be on the agent.
Customizeable to your needs
Easy to use backend admin system
Ready-to-go Real Estate content
Automated Listing Feeds where available
We brand & colour match for your business
Fully-responsive and mobile-friendly
Optional Upgrade Packages
View Live Site
Get Started
See what's possible with this Real Estate theme
Our themes are universal in nature so if you see something you like in one theme we can bring it over into another. Click the images below to get more inspiration and to see how we can take this real estate theme and make it a more unique site for you and your business.
Some sites shown below have been customized and as such extra fees paid to complete them as seen
"Roar Solutions is the benchmark of excellence for mortgage websites. Roar mortgage websites are so much better than anything else that it would be crazy for a mortgage person to not have your team handle it."

Calum Ross

Mortgage Broker - Wealth Advisor

"One of the best service providers I have worked with in the mortgage industry. Great value with ongoing updates."

Kelly Neuber

VP Marketing, Invis/MI

"Roar Solutions is an amazing company! I'm so happy to have them taking care of all my website needs. Makes life easier."

Monica Peckford

Mortgage Broker

"Roar Solutions does it all if you need web design and on-going support. The Roar team is a great investment if you want to create a productive & efficient business."

Peter Majthenyi

Mortgage Broker

"Quality web page design and service coupled with excellent response time to my inquiries."

Debra Johnson

Real Estate Agent

"The whole team at Roar Solutions have been great! They have provided a quality website and I am very happy with how fast and responsive they are to any requests"

Michele Cummins

Real Estate Agent

"Thanks Roar Solutions! You've been such a pleasure to deal with. Great prices, Great web hosting, marketing, media service"

Steve Garganis

Mortgage Broker

"I have been working with Roar Solutions for what must be about 9 years now for my website design and hosting. I can honestly say that they have been amazing to work with!"

Natalie Wellings

Mortgage Broker
Have Questions?
Here are a few answers to some common questions you might have
What's the cost of a website?
Our base real estate websites start at $199 1-time set-up fee and $69/month. The more customizations you wish to add this might increase the cost and we will always quote you before hand. We also offer some amazing monthly packages that are very popular if you are looking to grow your business online. Note: we take 100% payment in full to initiate a project.
How long will it take to setup?
Typically a basic website takes approx. 5 business days from the time we have all the details. Sites with more customizations needed will likely take a bit longer. Note: we take 100% payment in full to initiate a project.
Can I customize my website?
Yes you are able to modify many items on your site but if you are looking for a more unique design to set you apart from others we can definitely handle that.
How can I make my site look unique?
All our website themes have elements in them that are useable in other themes. For instance we can customize the colours to match your style to make it feel more representative of you and your company. We can also tweak imagery and text which all go along way to making your site look and feel unique to you. Please note some customizations might incur some extra fees.
Can you purchase my domain name?
By all means we can purchase your domain name for you. We encourage you to use us to purchase and renew your domains as we've seen many clients forget to renew their domain names only to have their website and email go down. Look to us to handle all the techie stuff for you.
Do I have to sign any contracts?
For our website hosting, there are no contracts at all, you can cancel as you see fit. The only contract we do have is with our SEO/Google Rankings package. This is a higher-end package that is extremely time intensive so there is a 6-month contract for that service only.
Can you automatically feed in my listings?
At the moment we do have MLS feed agreements in place with these real estate boards...
CREA, VIREB, REBGV, VREB and TREB. If your board is not listed we can typically create you a great looking site and link out or embed your listings from your Broker owners website.
Can I manage my own content?
Your site comes pre-loaded with content saving you hours of setup work. Easily login to add new pages, change your content, update your photo and a ton more! We're always an email or call away if you run into questions.
Can I host my website elsewhere?
Unfortunately not. All our sites include a robust backend admin system to manage your website quickly and easily. As well, we connect to many other items that we can support only off our servers.
Yes we offer team websites. You then have a team page that lists each agent with a link to each agents own page that showcases their image, contact details and apply links. Team sites are an extra $100 1-time setup fee on top of the base setup fee and $25/agent (1-time fee) to add each agent to the website.
Are landing pages available?
Yes they are. We can incorporate landing pages to help showcase your unique products or services. Send out email campaigns, or promote your unique landing page on social media to help drive more traffic and leads.
What do I get with a basic setup?
You get a premium, responsive website installed and configured by our design team. This comes with a Content Management system plugged into your site for ease of changing page content, banner images and more.
Specific items we setup for the basic set-up fee are...
> add in your personal logo & broker logo
> add in your contact and bio details as well as brokerage contact details
> upload your personal image
> customize the site colours to match your logo
Examples of items that might increase the set-up fee?
> team site module setup
> customizations to forms
> having our team add new pages and content during site set-up
> customing the top navigation menu layout
> customizing the homepage layout
> bringing over content from an existing website you might have (i.e. page content, blog posts)
> our team having to purchase, size and optimize new imagery
If you need more items configured, added or changed for your site we can quote on those extra costs
What are the steps in getting a website with you?
It's very simple...
1. You take a look at our website themes
2. Once you have picked one simply sign-up
3. We receive your sign-up, give you a call to go over some details
4. We take payment and then set-up and create your site for you
5. We send you a link to approve the new site
6. Once approved we go live with the site
Our rock solid Support Team can help with domain purchases, email setups, website content and any other items related to your online marketing. The fastest way to our team is always by email at support@roarsolutions.com or toll free 1-866-820-0831.
less than 1 second
That's how long it takes people to form an impression of your website.
77% of users
Are going to be viewing your site on a mobile device or smartphone.
9 hours +
Time you save having us build your site for you.
We ensure your real estate website looks great on mobile devices and is making an amazing impression on your potential clients right away.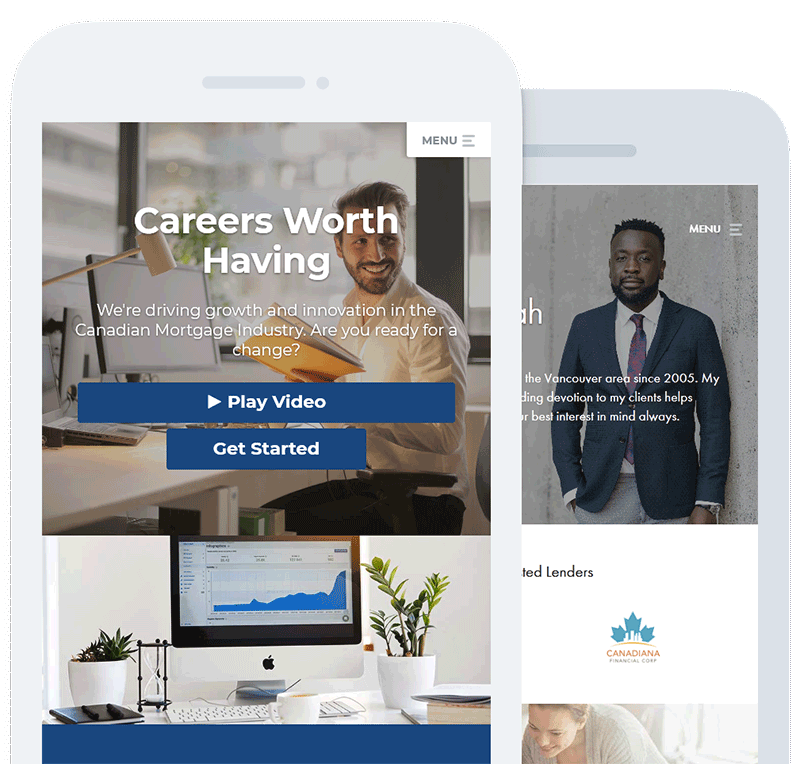 Need a more Customized Website?
We can craft a website to your specific needs.
Let us help you stand out from the competition
We can take any of our website themes and customize them to your liking to create something more unique for you and your Real Estate business.
*Note: Customization requests might have extra fees involved
There's no time like the present
Get the website you deserve