Website Design, Marketing and Inspiration Blog
Educational items to help you succeed online.
New Mortgage Website Optimization Cllient - Tania Campfield
November 28, 2016
---
We'd like to welcome aboard Tania Campfield as one of our latest Website Optimization (SEO) clients.
Tania is a Mortgage Broker in the Maple Ridge area of BC. She was looking to help drive more targeted traffic to her new website for localized keyword terms such as 'Maple Ridge Mortgage Broker', 'Pitt Meadows Mortgage Broker', 'Maple Ridge Mortgage Renewals', 'Pitt Meadows Mortgage Renewals' as well as some other terms relating to debt consolidation and mortgages for first time home buyers.
So far things have been working out quite nice and we hope to continue to help Tania's website attract local website traffic based on her industry.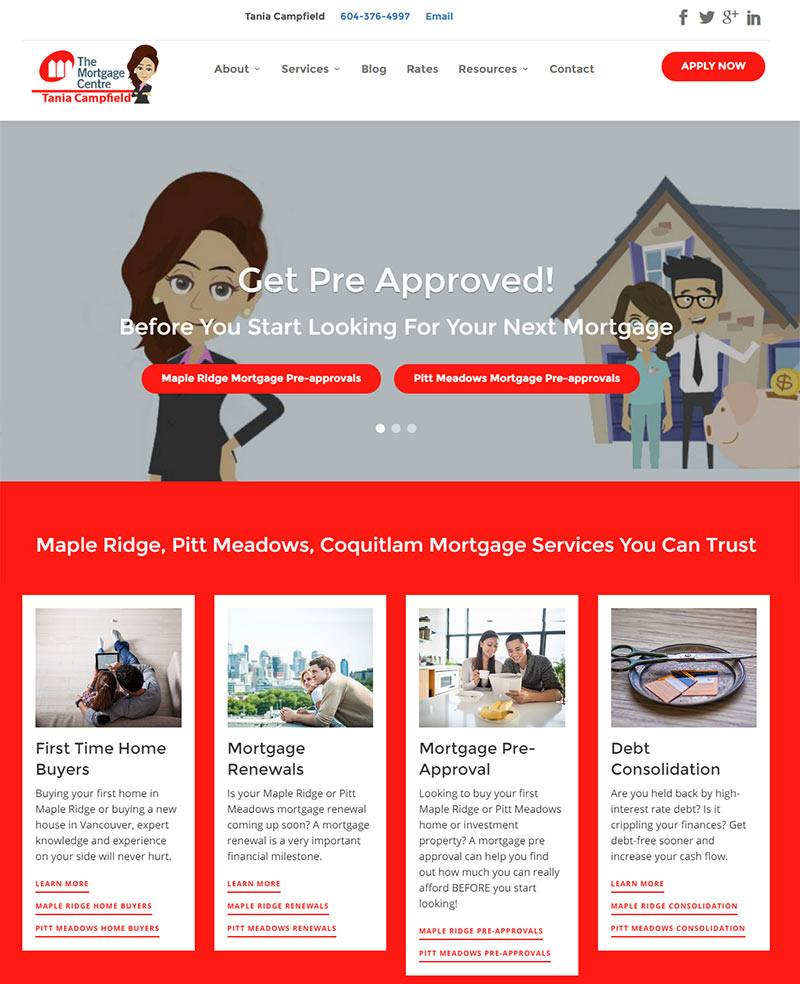 Need more help or have any questions?
Contact Us today if you might be interested in learning more about any services that we offer and how we can help bring your website to the next level.