Website Design, Marketing and Inspiration Blog
Educational items to help you succeed online.
Why Customer Service is a Cornerstone of our Business
February 4, 2017
---
When we started Roar Solutions back in 2000 we had a great idea of what we invisioned for the business and one of the key items we knew we had to be good at was Client Support. Back in the late 90's and into the early 2000's website businesses and many IT businesses in general didn't understand or really believe in the idea of great or even good customer support. Client support was looked upon as a necessary evil at best.
I'm sure if you've been around long enough you can attest to how horrible customer support used to be in the day, it was very bad at the best of times (if you even got a proper response back) but when you came across a company that did it right, and looked after their client base, it seemed remarkable. Companies simply didn't want to incur the manpower costs to do proper client support and many today still are in the same boat. We chose a different path for Roar Solutions.
We knew to help differentiate Roar Solutions that client support would be one of the keystones of our business and it's instilled in all our employees and the DNA of who we are as a business. Yes it costs much more money and yes it's tedious at times but our clients appreciate it immensely and we believe in keeping our clients for life.
We just want to give you a bit of an insight as to some hard numbers that many companies likely would never share with you.
We use Zendesk which has a great piece of support software.
January 2017 Support Numbers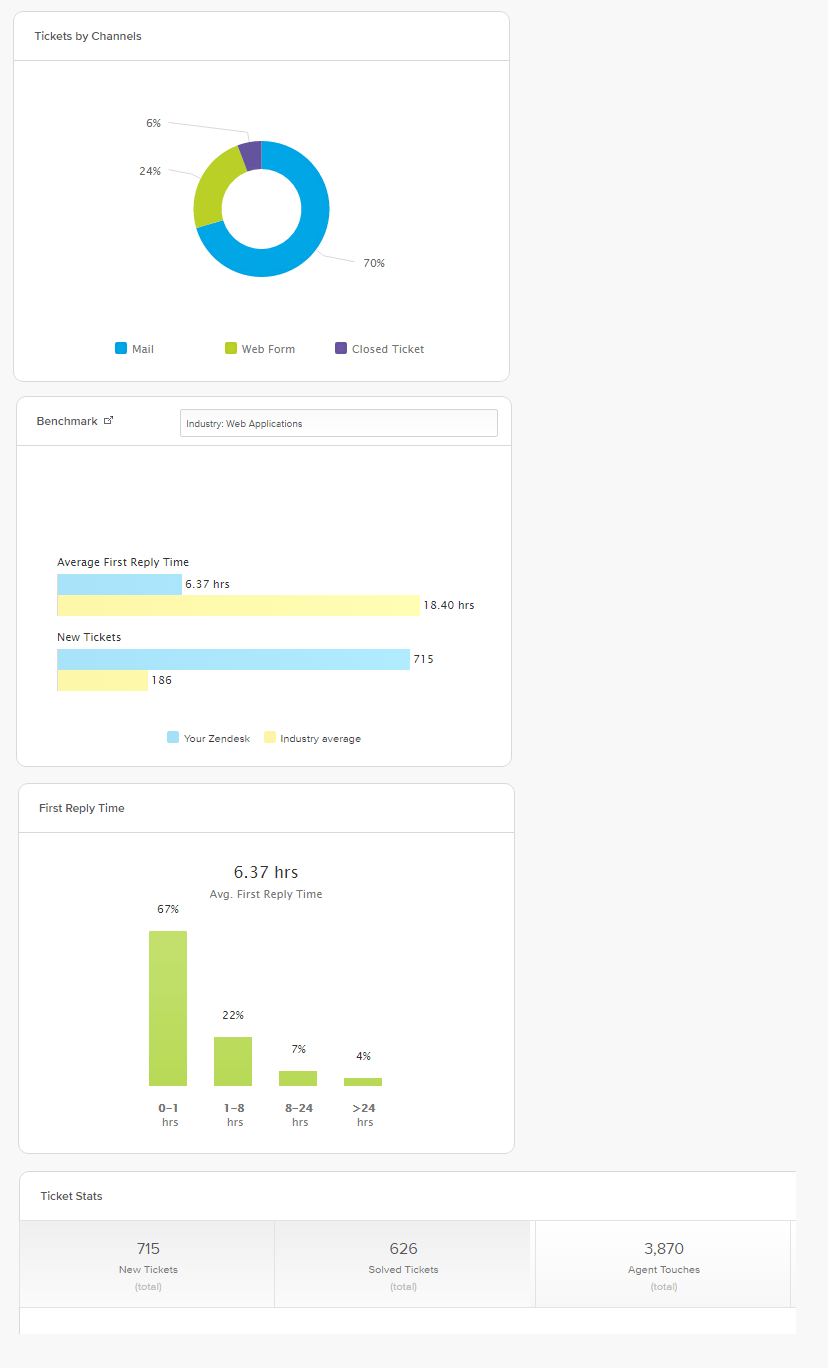 So as you can see we take on a lot of support requests on a monthly basis. In fact we have over 4x the industry average in terms of support requests (which is a lot) but what we're proud of is that we answer, on average, almost 70% of these tickets in the 1st hr which is light years ahead of most companies you will ever come across. In fact we try and touch base with a client support request within the first 10-15 mins if at all possible.
Going forward into 2017 we're going to help to try and educate more and more Mortgage and Real Estate clients on many of these types of hidden items and shed light on what it is we do and why we're good at it.

Thanks again for stopping by.
Need more help or have any questions?
Contact Us today if you might be interested in learning more about any services that we offer and how we can help bring your website to the next level.