Website Design, Marketing and Inspiration Blog
Educational items to help you succeed online.
New Mortgage Website Optimization Cllient - Kenzie MacDermid
March 2, 2017
---
We'd like to welcome aboard Kenzie MacDermid as one of our latest Mortgage Website Optimization (SEO) clients.
Kenzie is a Mortgage Broker with offices across Southern Ontario with his main focus being in Georgetown, Milton and Orangeville. Kenzie works for Mortgage Intelligence which won Best National Brokerage in 2015. Kenzie has also been a top Mortgage Broker winning the Readers Choice Awards form 2010-2016
Kenzie turned to Roar Solutions in hopes of upping his web presence and getting targeted website traffic coming in. We developed a new website for Kenzie and have finished our Mortgage Website Optimization so that in the coming months Kenzie will start seeing more traffic as well as better rankings in Google for specific, localized keyword terms.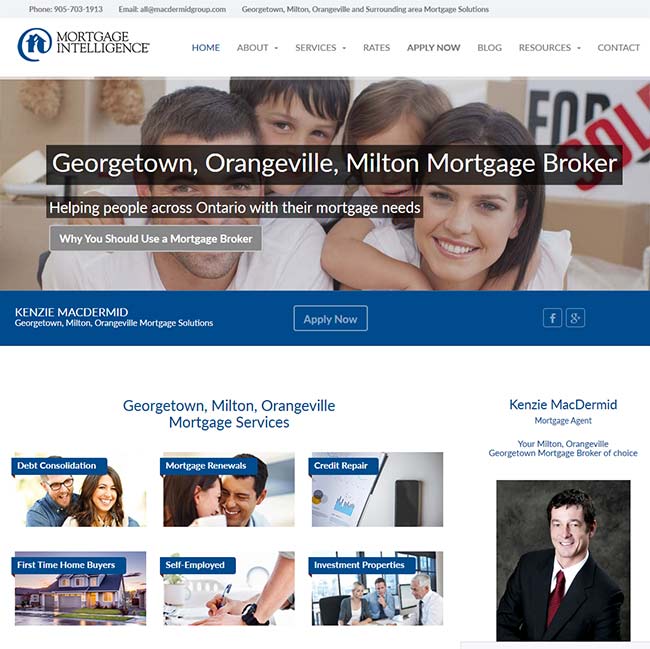 Need more help or have any questions?
Contact Us today if you might be interested in learning more about any services that we offer and how we can help bring your website to the next level.