Website Design, Marketing and Inspiration Blog
Educational items to help you succeed online.
Why an SSL Certificate is Important for Your Website's Security
July 11, 2017
---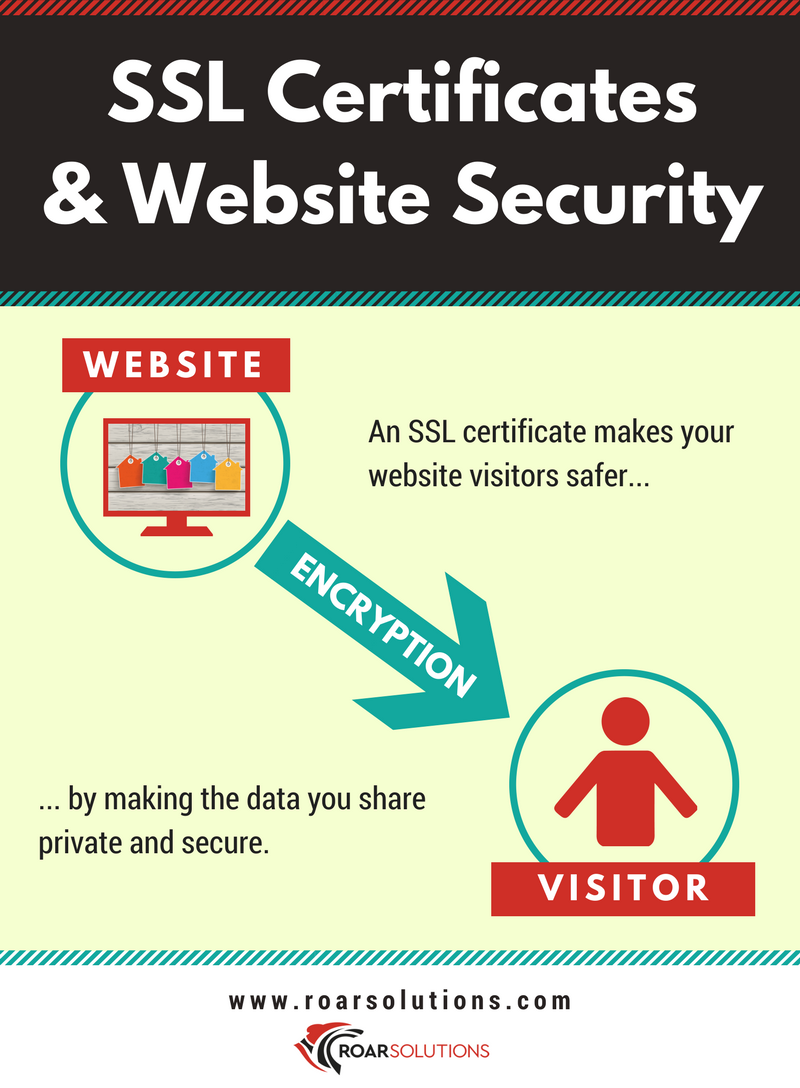 What is SSL?
SSL is a technology that encrypts - like scrambling mathematically - the information which flows between a website and a visiting browser. SSL establishes trust between your website and your visitors.
Why is SSL important?
SSL is important to your website for three reasons:
It secures any personal information your website visitors enter on your site
Google has started to use SSL status as a "ranking factor."
Browsers are now showing warning to users who visit a site that is not https (SSL enabled)
SSL and Security
SSL protects personal data such as logins from "eavesdropping," or listening by those who would collect your information. This is especially important for any website that accepts credit cards. It's also vital for any website that accepts personal information in the form of usernames and passwords or collects personal data.
SSL and Google
Although security certification isn't given as much weight as high-quality content when it comes to search engine rankings, SSL is now a factor in how your website performs in a search. According to Google, having SSL on your website can give you a minor boost in the rankings.
How can you secure your site with SSL?
We can secure your website with an SSL certificate. SSL certification shows your visitors that your website is authentic and that their personal information is protected. A secure website will have a little green padlock or green band in the address bar:

We, as your website provider, can install a certificate on your website and ensure it stays up-to-date. At Roar Solutions, we offer SSL certification for an additional $5 per month.
If you would like to secure your site with an SSL certificate, simply send an email to support@roarsolutions.com. Indicate your name and your website link, and we'll keep your website secure and current. It's that easy.
Need more help or have any questions?
Contact Us today if you might be interested in learning more about any services that we offer and how we can help bring your website to the next level.