Website Design, Marketing and Inspiration Blog
Educational items to help you succeed online.
Sharing Real Estate Listings to Facebook and Social Media
July 14, 2017
---
It's time to shout your real estate listings from the rooftops, er… news feed. We'd like to post your listings to social media. It looks a little something like this:
How to Get Started
It's pretty easy. If you're a real estate agent on one of our social plans, these done-for-you real estate listings are now included in your monthly fees. We're ready to rock at no extra cost to you!
If You Don't Have a Social Media Plan
We can get you started. Contact our support office for details!
If You Don't Have a Roar Website
No problem. As long as you have a website with a listings feed, we've got you covered. Simply get in touch, and we'll see what we can do.
How Does it Work?
Once per week, we'll share your most recent listing to your Facebook, Twitter, and Google Plus.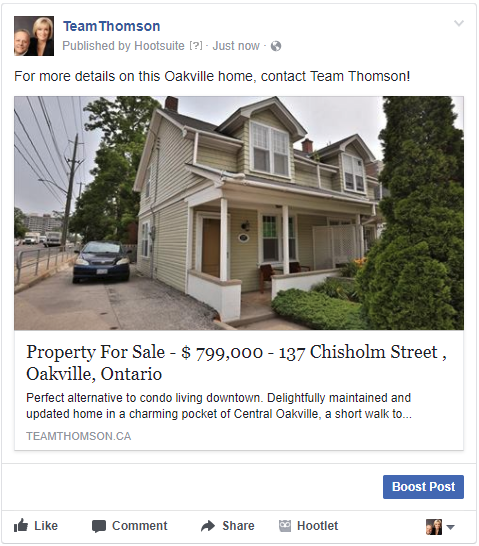 Want in?
Contact support@roarsolutions.com to let us know we can get started.
Need more help or have any questions?
Contact Us today if you might be interested in learning more about any services that we offer and how we can help bring your website to the next level.