Website Design, Marketing and Inspiration Blog
Educational items to help you succeed online.
New Google Website Optimization Client - Lucia Gugliuzzi - Vaughan Mortgage Broker
July 24, 2017
---
We would like to welcome aboard Lucia Gugliuzzi, a Vaughan, Ontario Mortgage Broker from Mortgage Intelligence. Lucia and her team are located in Vaughan, Ontario and focus on Mortgage Refinancing, Mortgages for First Time Home Buyers and Poor or Bad Credit Mortgage Financing.

The team at Roar Solutions worked with Lucia to compile a list of keyword terms that would work for her business in terms of better localized Google Rankings for their website.

As every Mortgage Broker and Agent knows, competition is fierce in any local market so getting that extra edge is always needed. This is where Website Optimization can help in a big way. It's a great add-on service to any broker or agents existing marketing strategy and helps to get more eyeballs on your website.

We like to wish Lucia all the best. Be sure to check out Lucia's website below...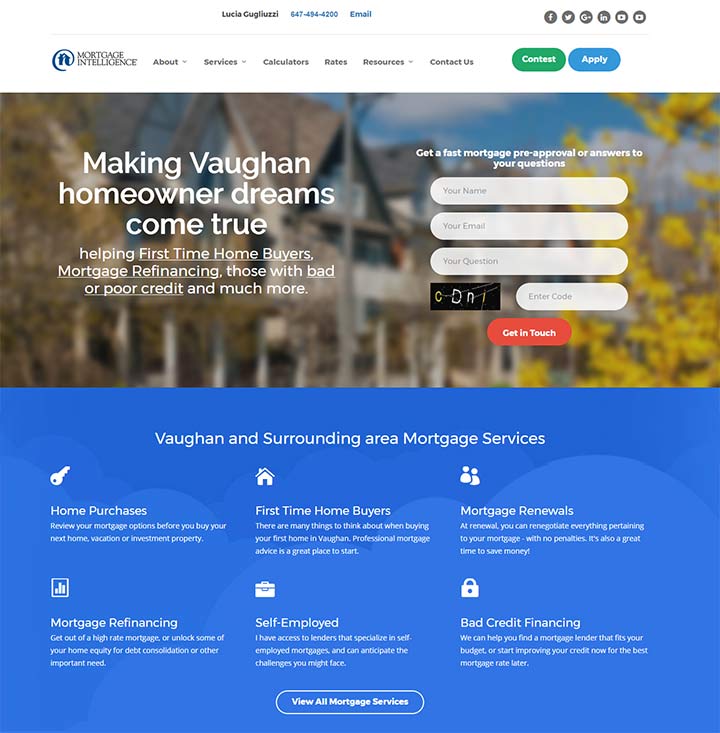 Need more help or have any questions?
Contact Us today if you might be interested in learning more about any services that we offer and how we can help bring your website to the next level.