Website Design, Marketing and Inspiration Blog
Educational items to help you succeed online.
6 Tips to Help You Get More out of Social Media
July 31, 2017
---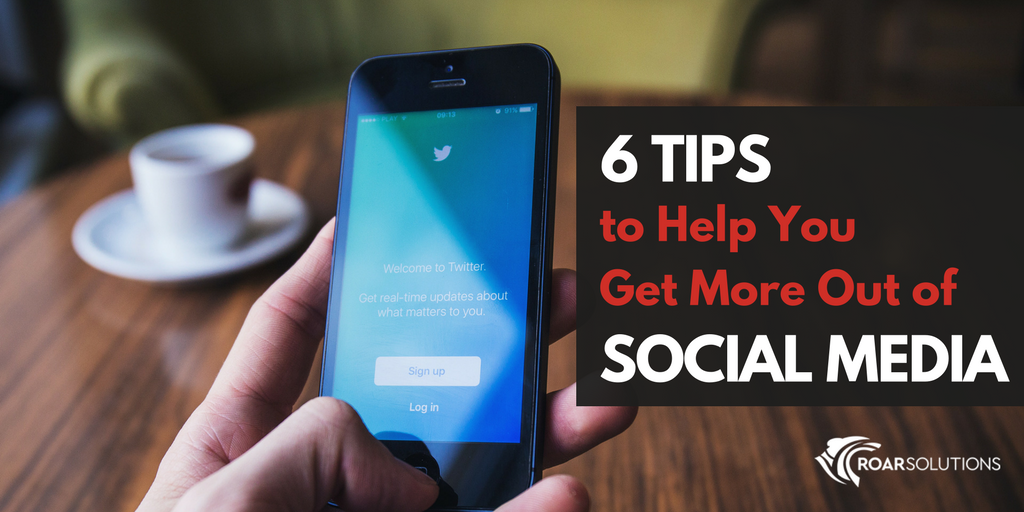 So, you've got your Facebook and Twitter accounts all set up. You've posted about your latest real estate listing (or what you had for dinner). Now what? In this article, we'll review some easy ways to gain an audience online. Here are 6 tips to help you get more out of social media:
1. Put your best foot forward. According to Buffer, one of the simplest things you can do is to stage your social media profile completely. That means adding a profile photo and cover picture to your Twitter and Facebook accounts, updating your hours of business, and linking to your website.
2. Share quality content. People tend to respond to content that is educational or entertaining. News items are a good place to start as it positions you as having your finger on the pulse in your industry. If you blog, share your blogs on Facebook and Twitter. This will channel people from social media to your website, and that's a win. Whatever you share, put the focus on educating or entertaining your followers.
"Twitter users are news junkies … "
-Canva, The Psychology of Social Sharing
3. Follow other accounts. One way to build your readership is to follow other people - but make them relevant. In your field, that might be realtors, local businesses, and 'influencers.' Influencers are people who are sharing that educational and entertaining content we mentioned. (Think accounts like @BuzzBuzzHome or @realtordotcom.) Then share their posts. Which brings us to our next point:
4. Interact with the community. Commenting on the social posts of others and sharing their content can help people find you. Hashtags, too, can increase your visibility on Twitter - but be warned: don't over do them. (Scroll down to number 20.) One or two hashtags should do it. You can also invite your friends to like your page on Facebook.
5. Make your posts pop with pictures. Posts with graphics get more engagement on social media. You don't have to create your own graphics (unless you want to!). Simply sharing news articles with a featured picture will do the trick. For more on how to share articles and photos on Facebook, check out Facebook's Help Center.
6. Advertise. Facebook and Twitter offer ad programs. Do you have something important to say? Want to drive more traffic to your website or Facebook page? You may want to consider a Facebook Ad. For more information on Facebook Ads, contact us at support@roarsolutions.com.
Gaining an audience on social media takes time and a little creativity but, with these tips, you can improve your online reach.
Photo by freestocks.org on Unsplash
Need more help or have any questions?
Contact Us today if you might be interested in learning more about any services that we offer and how we can help bring your website to the next level.