Website Design, Marketing and Inspiration Blog
Educational items to help you succeed online.
How to Customize Your Website: Graphics (and Where to Find Them)
August 8, 2017
---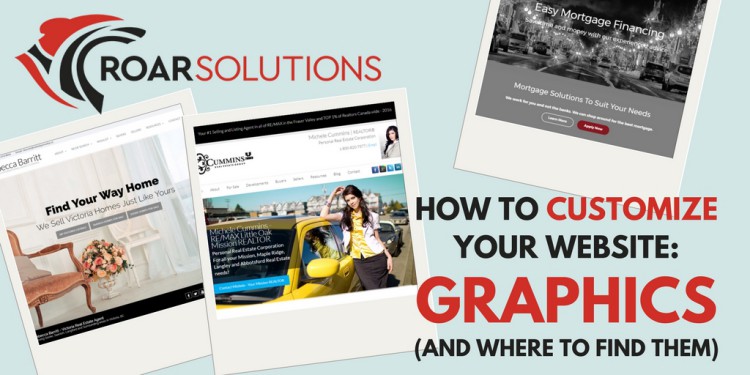 Are you ready to stand out from the crowd? There a few ways you can personalize your website. Today, we'll look at graphics.
Custom images don't just make your website pop visually, they also brand your business. Your choice of graphic can reflect your personal style. It can also draw in the type of client you're seeking.
Here's a look at how some of our clients have customized their website banners to change the look of their website:
It's Personal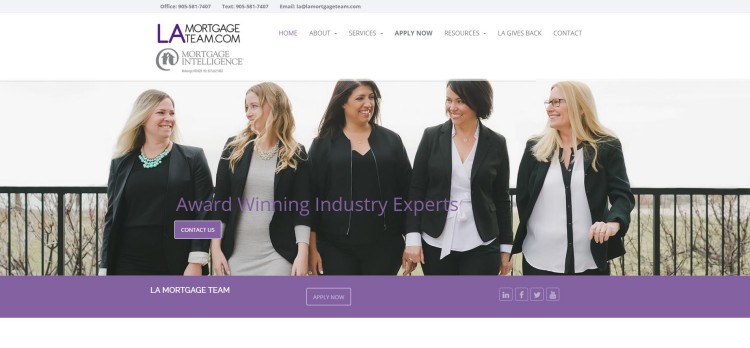 Many people choose to make their brand personal and approachable with more than just a headshot. If you don't have a photographer at hand, all you need is a camera phone. Ask a friend to snap some shots of you.
Perhaps you want a solid colour background or a brick wall. You might also choose to take a picture in front of a home - or something funkier.
We recommend good, natural light and as high a resolution as you can get. Take lots of shots so you can pick the perfect one.
The Comforts of Home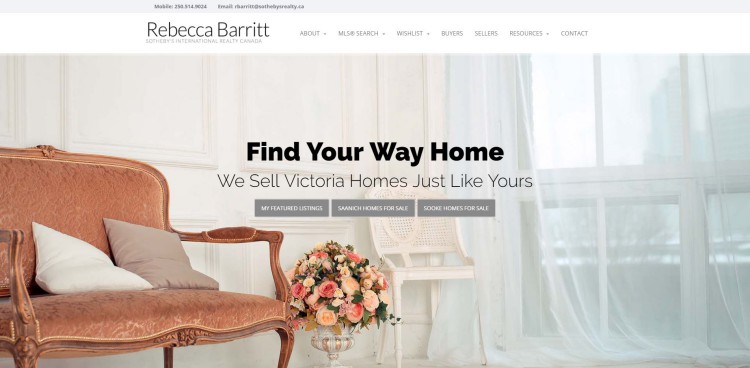 Have you considered bucking the trend of home exterior snaps for a home interior? This is a great way to represent your focus. Do you sell million dollar homes or something a bit more affordable? A shot of a modern, elegantly-furnished home interior tells a story. So does the homey, sweet space pictured above. What's your story?
Cityscapes

What's your selling area? Perhaps you'd like a picture of a recognizable skyline (CN Tower, anyone?) or popular neighbourhood. You can anchor your website to your region with a beautiful picture of a cityscape. Read on for info on where to find one.
Licenses and Where to Get Them

Whatever graphic you choose, make sure you have the license to use it. There are a few options:
Royalty-free and Extended License
If you find a graphic on a site such as Dreamstime or Shutterstock, you can purchase a license to use it on your website. Licenses come in several forms and can be a bit confusing. You may choose to use the image only once (your website banner) or multiple times.
If you'd like to use the image in more places than your website banner, choose an extended license that suits your needs. That will leave you open to put the graphic on promotional materials and Facebook cover photos.
Always ensure your graphic is licensed for Web Use. When in doubt, contact us. We can purchase graphics for you with the right extended license.
Creative Commons Zero (or CC0)
CC0 graphics can be found on sites like Unsplash or Pexels. A CC0 license lets you "copy, modify, distribute and perform the work, even for commercial purposes, all without asking permission." The downside to using a CC0 image is that it may be quite widely used and won't be unique to you.
Need a Hand?

Contact us! We're happy to help you personalize your website banner. (We love graphics.) Whether it's purchasing an image for you or optimizing and uploading a CC0 image to your website, we're here.
Contact our support team for pricing information at support@roarsolutions.com.
Need more help or have any questions?
Contact Us today if you might be interested in learning more about any services that we offer and how we can help bring your website to the next level.