Website Design, Marketing and Inspiration Blog
Educational items to help you succeed online.
New Google Rankings Website Optimization Client - Dennis Street
January 8, 2018
---
We would like to welcome aboard Dennis Street from Mortgage Intelligence as one of our latest SEO clients we are pleased to be working with.
Dennis is an Oshawa Mortgage Broker specializing in Mortgage Renewals, Refinancing, Equity Take Outs and more. Dennis has been a long time Roar Solutions client but wanted to take his online game up a notch and try and garner more localized traffic and rankings for his website.
We'd like to thank Dennis for giving us the opportunity to work with him and we look forward to driving more targeted traffic to his website.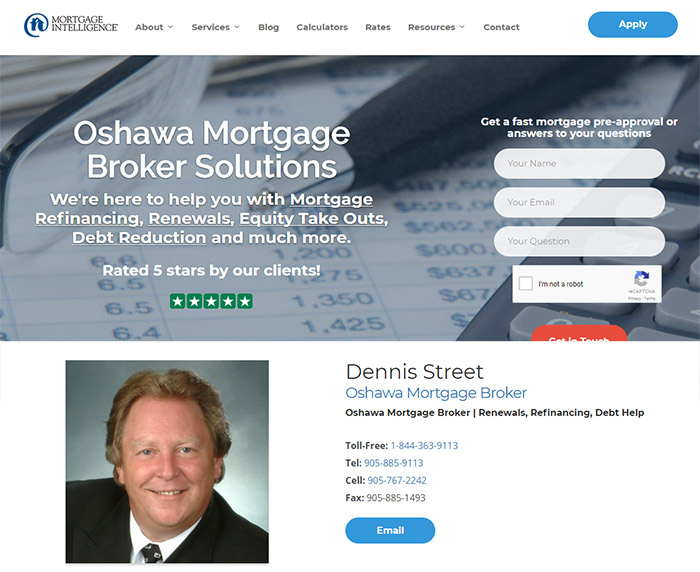 Need more help or have any questions?
Contact Us today if you might be interested in learning more about any services that we offer and how we can help bring your website to the next level.