Website Design, Marketing and Inspiration Blog
Educational items to help you succeed online.
New Mortgage and Business Website Themes Now Available
August 16, 2018
---
We'd like to introduce you to our latest and greatest Mortgage and Business Website Themes!
We've spent the past few months revamping our new and improved website designs and would like to introduce you to our latest series.
Each month we will be looking to introduce a new theme that will help take your online business ot the next level.
What makes these themes 'new and improved'?
We are using a completely new underlying framework that places an importance on sites that not only look fantastic but more importantly behave properly on mobile devices and play nice with Google.
Mobile First
Mobile phones are everywhere and your target audience is more apt to be looking at your website from a mobile phone. There is nothing worse than trying to view a site on your phone that is not mobile friendly. With our new themes we have you covered.
Optimized for speed
Google is not only placing a huge importance on your site being mobile friendly but on also how quick the site renders for people. We have balanced out great designs with also trying to keep the speed of the site as quick as we can.

Our themes are testing in the 90's on Google speed tests for mobile and desktop views which is a really great score to say the least.
Able to mix and match
Our themes are starting points and you might find certain items you like in one theme that you'd like to have in your theme and we can now handle that much easier for you. For example you might pick theme 1080 but you see something in theme 1086 you like to place onto theme 1080, well not a problem, we can do that.
Want to have a somewhat unique website tailored to you?
We can definitely handle customizations so that your site looks a bit more unique and tailored to your needs.
Built-in SSL (https vs http)
Google and all major browsers are warning users who visit a site that is not secure with SSL (the green lock you see in a browser window). No worries. All our new themes will have you covered as they are all now using SSL.
Feature loaded - Lead generating
All our themes come standard with pre-set mortgage content, a full fledged content management system so you can edit your page content, lead capture, FAQ's, calculators, automated rates and a heck of a lot more.
If you are an existing client and might be looking to update your older theme now is the time.


Let's see these new themes
We have 7 new themes to share with you...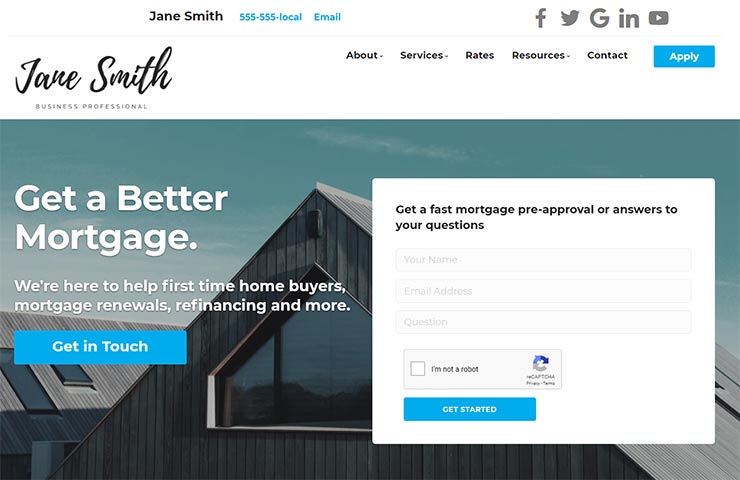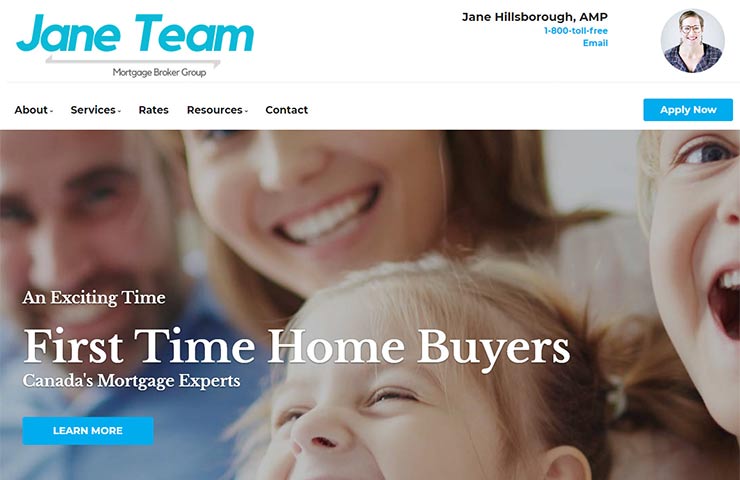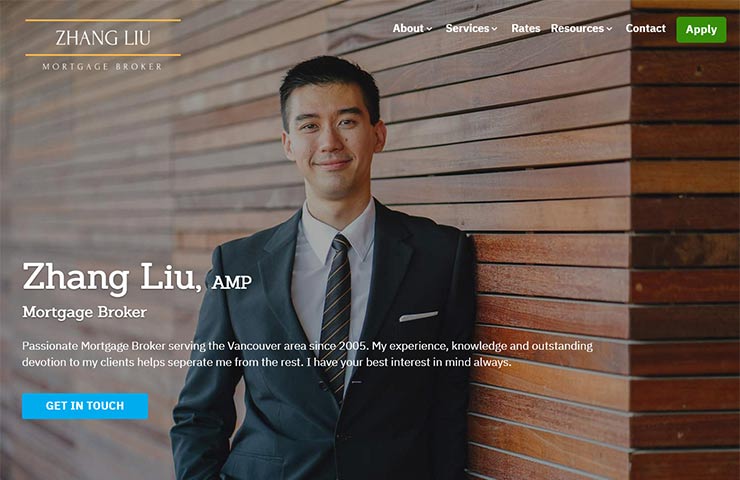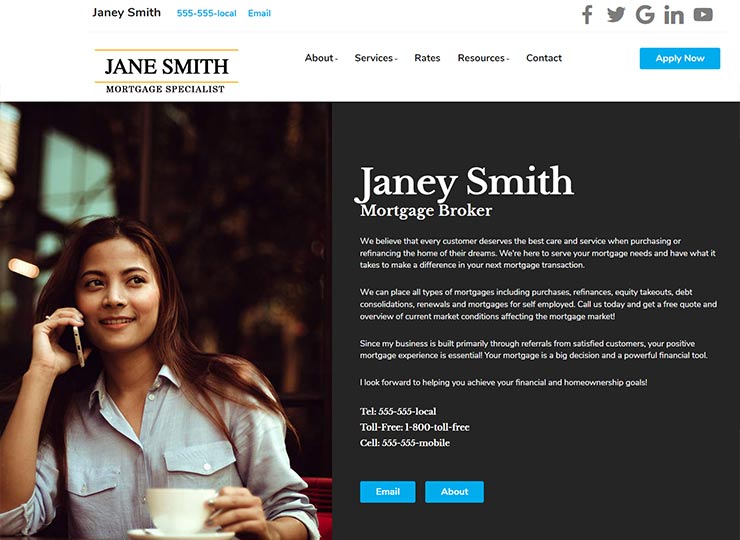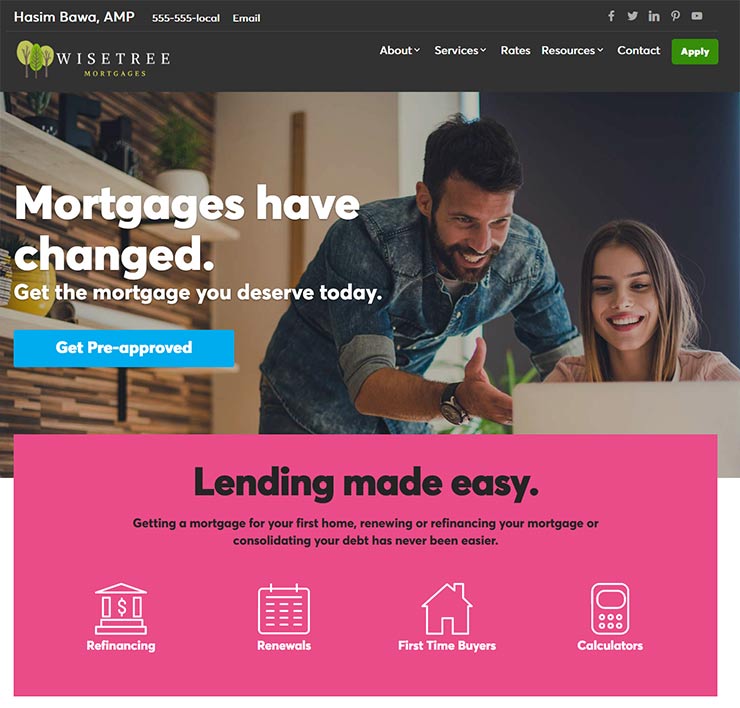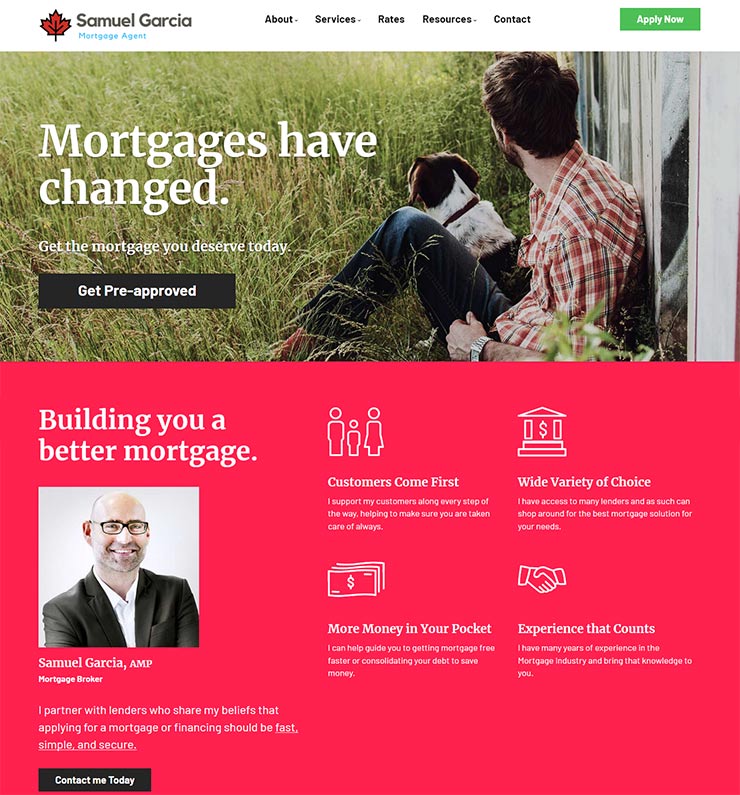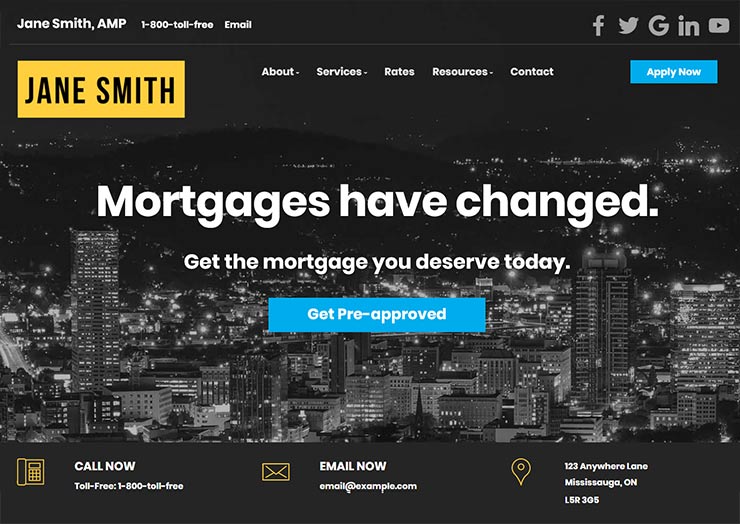 Have questions or need to revamp your existing Mortgage or Business website?
Give us a call at 1-866-820-0831 or send us an email to support@roarsolutions.com
Need more help or have any questions?
Contact Us today if you might be interested in learning more about any services that we offer and how we can help bring your website to the next level.