Website Design, Marketing and Inspiration Blog
Educational items to help you succeed online.
New Google Website Optimization client: Bobby Smart - Victoria and Saanich Mortgage Broker
September 9, 2018
---
We would like to welcome aboard Bobby Smart, our latest Google Website Optimization (SEO) client. Bobby works in and around the Victoria and Saanich areas of B.C. We recently copmpleted a new website revamp for his site at www.smartchoicemortgage.ca and as part of this Bobby wanted to get higher rankings in Google for his Mortgage website.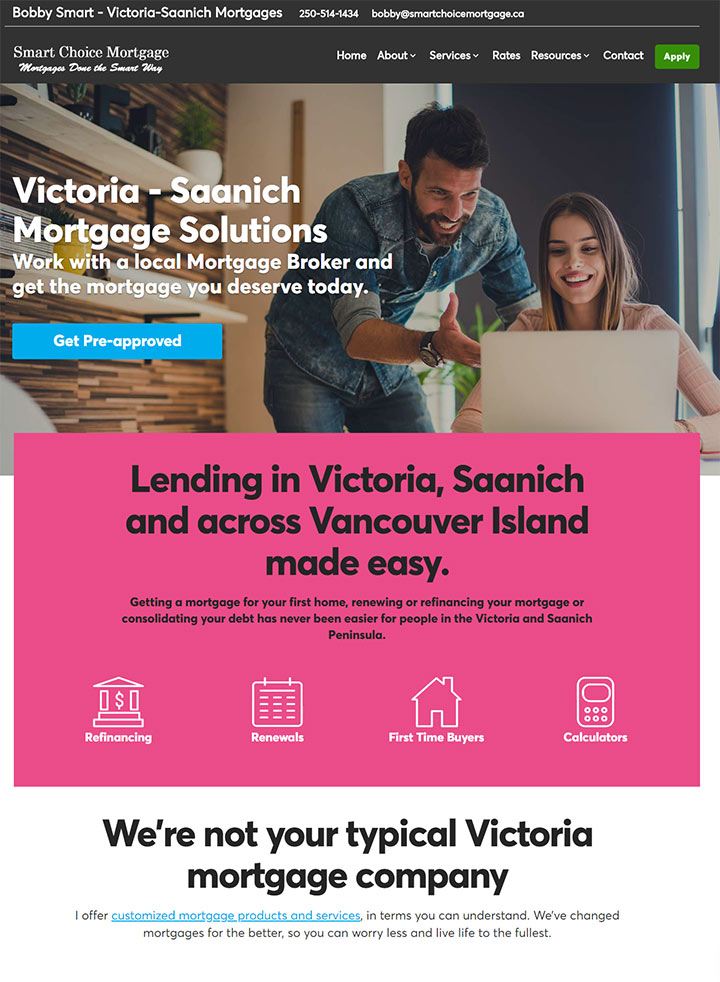 Need more help or have any questions?
Contact Us today if you might be interested in learning more about any services that we offer and how we can help bring your website to the next level.