Website Design, Marketing and Inspiration Blog
Educational items to help you succeed online.
New Google Rankings Client (SEO) - Your Mortgage Connection Team - Vaughan-GTA, ON Mortgage Brokers
August 29, 2019
---
We would like to welcome aboard our latest Google Website Optimization client (SEO)... the Team at Your Mortgage Connection. The Your Mortgage Connection Brokerage has been a long time client of Roar Solutions and are an extremely impressive team of Mortgage Brokers working in and around the GTA, Vaughan, North York, Richmond Hill and Markham Ontario areas.

The Your Mortgage Connection team saw the need and value in having better rankings in Google through our Search Engine Optimization service. Understanding that almost 70% of potential clients start their search for a Mortgage Broker in Google, it just makes sense that their website should start showing up for some of these localized results.
As a first step we totally revamped the Your Mortgage Connection website to take advantage of our new, mobile-friendly Mortgage Templates and Themes. We then worked with their team to come up with some initial, localized keyword terms that we know we can get rankings in Google on.
Please be sure to visit the new Your Mortgage Connection website and as always if you have any questions on how we can help your business website show up in Google please email us at support@roarsolutions.com.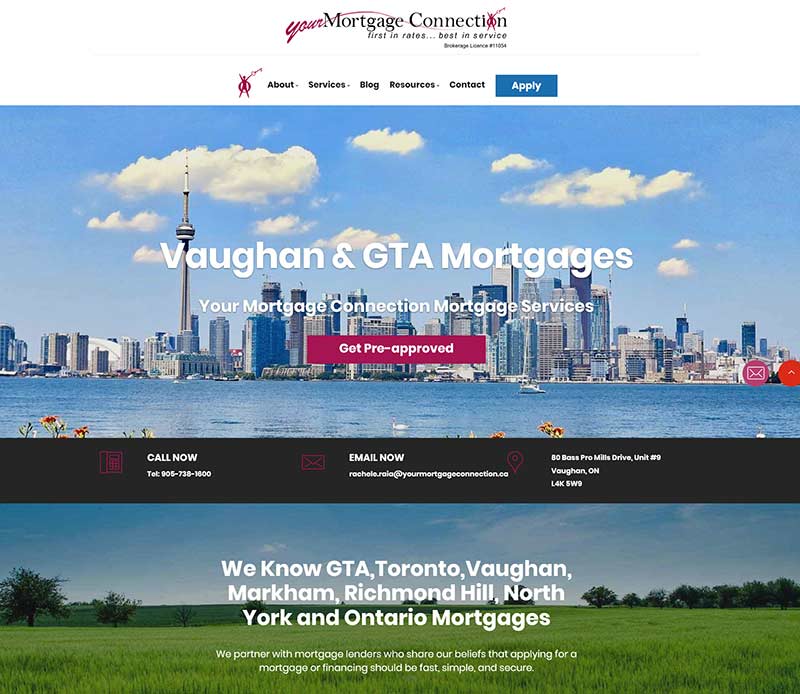 Need more help or have any questions?
Contact Us today if you might be interested in learning more about any services that we offer and how we can help bring your website to the next level.