Website Design, Marketing and Inspiration Blog
Educational items to help you succeed online.
Client Spotlight! Just Say Moe!!
October 11, 2019
---
The 'Just Say Moe' youth smoking and vaping prevention presentation- is an interactive, powerful, educational, curriculum-based presentation. The team at Just Say Moe has been a client of Roar Solutions for many years now. We recently did an upgrade for them and we think it looks amazing!

This small business website is a prime example of how easily you can customize a website with your own photos! Check out the screenshots below for some inspiration: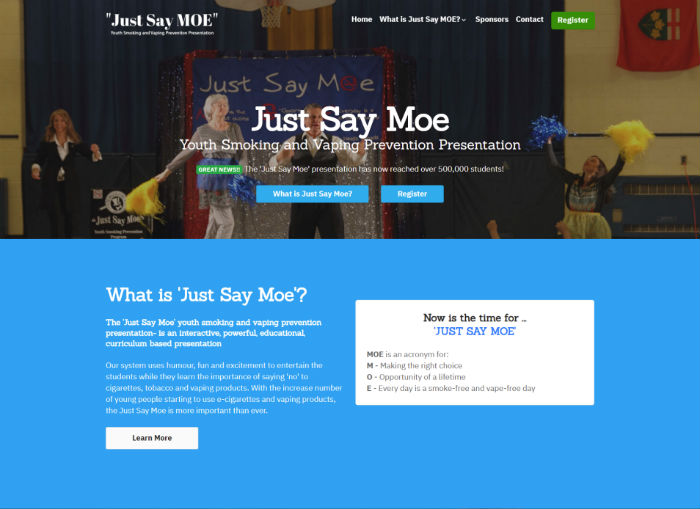 A great start to the homepage! It showcases services being offered with a nice action shot!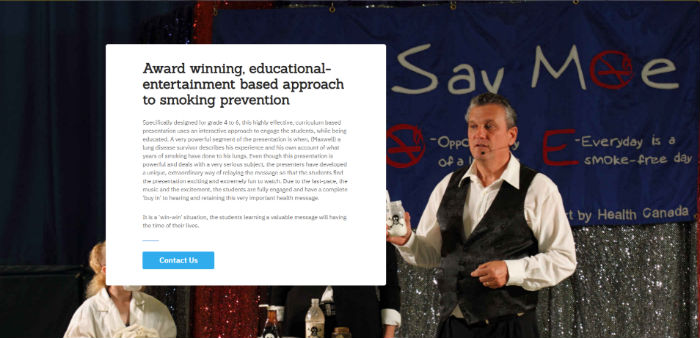 Award-winning presentation indeed! This is an eye-catching way to show more information about the presentation!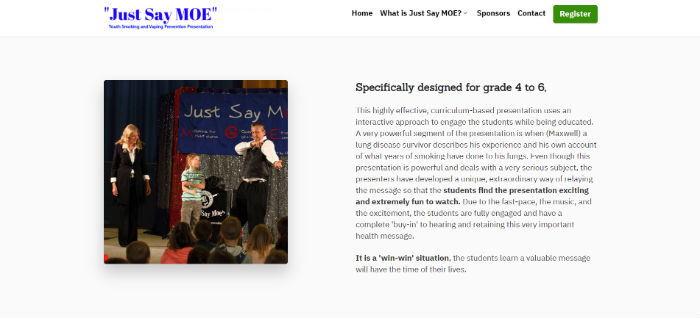 Great presentation photo of their target audience!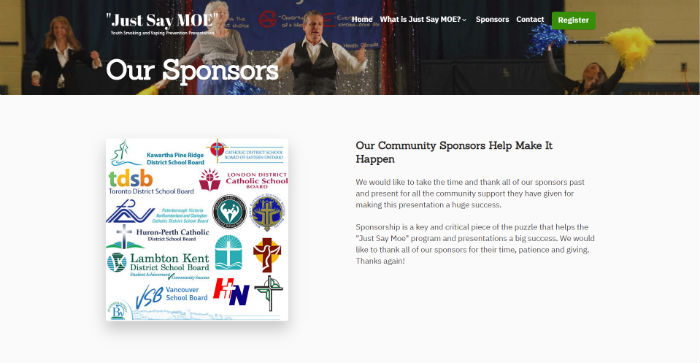 The Sponsors page is a great place to display the support from their local communities!



For more information on creating an eye-catching Small Business website, contact our support team at support@roarsolutions.com.


Related Blog Posts
Need more help or have any questions?
Contact Us today if you might be interested in learning more about any services that we offer and how we can help bring your website to the next level.