Website Design, Marketing and Inspiration Blog
Educational items to help you succeed online.
New Google Rankings Client (SEO) - Adrian Schulz - Winnipeg Mortgage Broker
October 30, 2019
---
We would like to welcome aboard our latest Google Website Optimization client (SEO)... Adrian Schulz. Adrian is a Mortgage Broker located in Winnipeg, Manitoba. Adrian wanted his new website to garner more traffic and exposure for his local Winnipeg marketplace.

Adrian specialzies in Mortgages for First Time Home Buyers, Commercial Mortgages, Mortgage Refinancing and Mortgage Renewals in and around the Winnipeg area.
We'd like to officially welcome aboard Adrian and wish him the best of luck. Please be sure to visit his website at www.centumfinancial.ca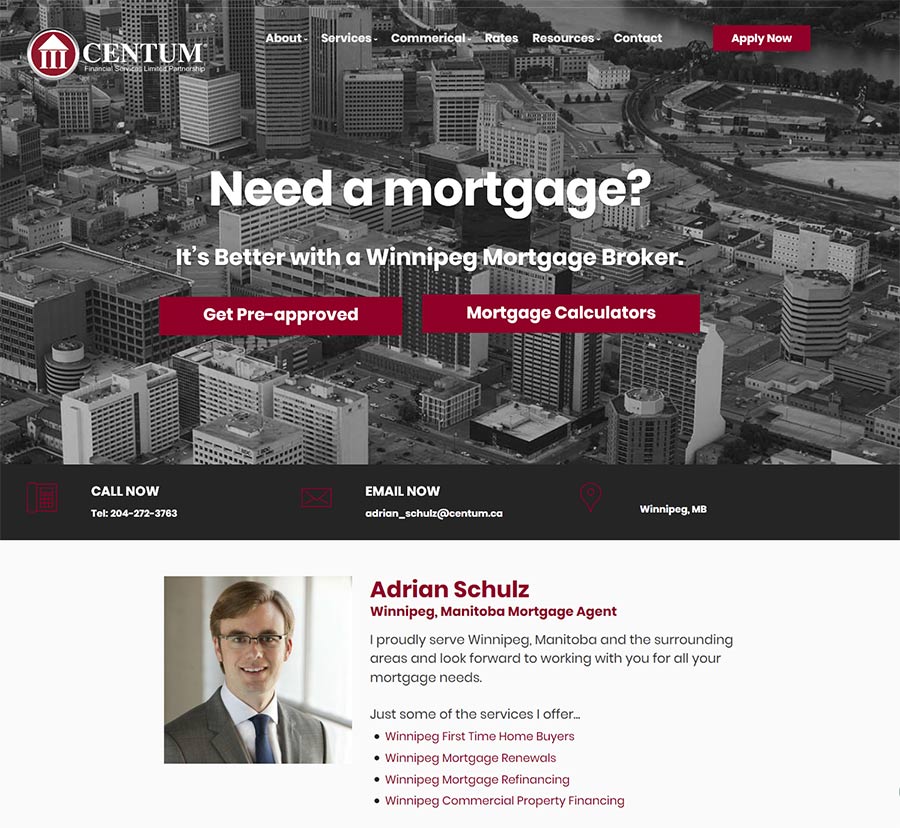 What are you waiting for?
We've given you some great ideas now let's make it happen.
Contact Us today if you might be interested in learning more about the above-mentioned services that we offer and how we can help bring your website to the next level.