Website Design, Marketing and Inspiration Blog
Educational items to help you succeed online.
New Google Rankings Client (SEO) - Jenna Davis - Richmond Hill, GTA Mortgage Broker
November 28, 2019
---
We would like to welcome aboard our latest Google Website Optimization client (SEO)... Jenna Davis. Jenna runs MortgageB which is a Mortgage Broker located in Toronto, Ontario. Jenna wanted her new website to garner more traffic and exposure for specific localized search traffic in and around the Richmond Hill and Toronto areas.

Jennas company, MortgageB specializes in Mortgages for those who are self-employed, small business owners , Second Mortgages and Hard to get Mortgages in and around the Richmond Hill and Toronto, Ontario area.
We'd like to officially welcome aboard Jenna and wish her the best of luck. Please be sure to visit her website at www.mortgageb.ca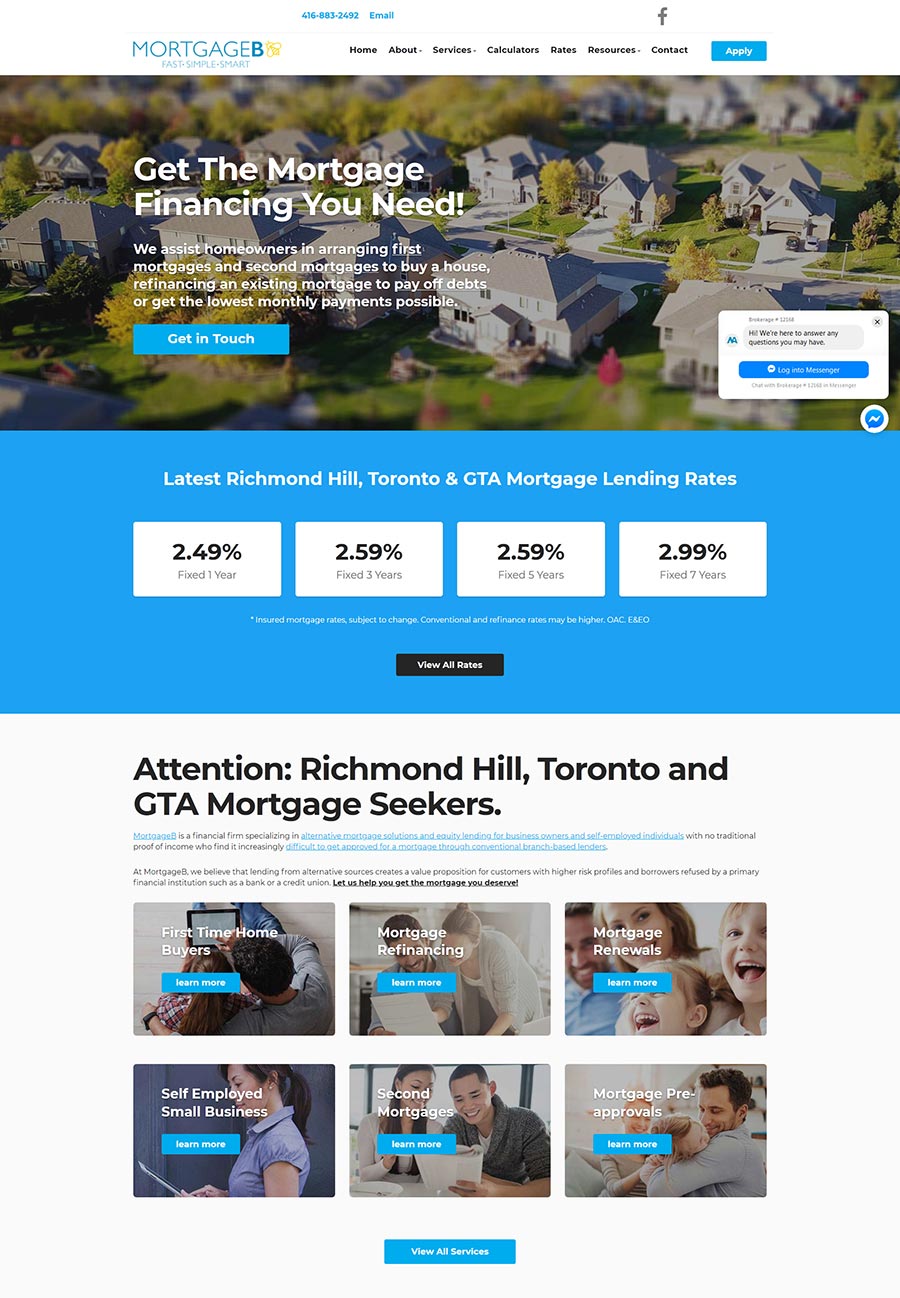 Need more help or have any questions?
Contact Us today if you might be interested in learning more about any services that we offer and how we can help bring your website to the next level.