Website Design, Marketing and Inspiration Blog
Educational items to help you succeed online.
What Is A Blog And Why Does My Mortgage Website Need One?
February 19, 2020
---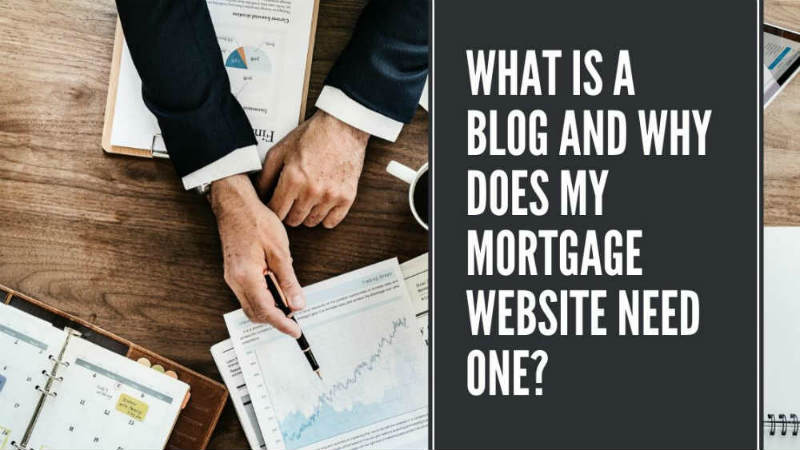 Blogs, they appear to be everywhere. What are they? What does it do? Why are they everywhere? Is it different than a website? How do I start my own?
Blog Definition: a regularly updated website or web page typically ran by an individual or small group that is written in an informal or conversational style
Many businesses create a blog to share their ideas and expertise online while boosting their online presence. This article is here to help you understand how blogs succeed, why they're so popular, and help you learn how you can utilize them!
What is a blog?
The word 'blog' is a combined version of the words 'web' and 'blog'; essentially, blogs are an online diary where people could keep a log about their lives on the web. As time progressed, blogs have transformed into an essential place for information and updates for individuals AND businesses.
Regularly updated blogs can provide crucial and updated information to your clients. Blogs are comprised of posts on specific topics in your field of expertise (ie: Financing, First Time Home Buyers, Mortgages, Real Estate, etc...). These posts can often serve as a platform for discussions and can be shared with your clients through channels like Social Media or Email Marketing.
We at Roar can post on Facebook, Twitter on your behalf with our Social Media package.
What is the difference between a website and a blog?
Blogs often deal with a given topic and are updated with regular posts, mostly in the form of articles. Websites; however, are often broken down into multiple pages, each with their own purpose or topic (ie: Services, Resources, Contact, etc...). These pages are only updated every once in a while, making a website more static than a blog.
Blogs have an audience-drawing power that you can use to keep your customers up-to-date with events and updates in the mortgage industry while being a part of your search engine optimization strategy.
We offer packages that create blogs and adds them to your website on your behalf; keeping your website content fresh and active.
Why has the popularity of blogs surged?

Why are blogs so popular? What makes them so special? There are many reasons why blogs are so popular, one of them is Social Media. Social Media allows people to share their thoughts and experiences with others. The active comment sections allow people to interact with one another and build relationships based on shared interests that aren't limited by their geographic location.
Another reason why blogging is so popular is that it is possible to monetize your blogs. As you are in the mortgage industry, you would have knowledge and experiences on many topics such as the financial and real estate industry. You can share your knowledge and experiences in your blog while promoting your services at the same time. Genius!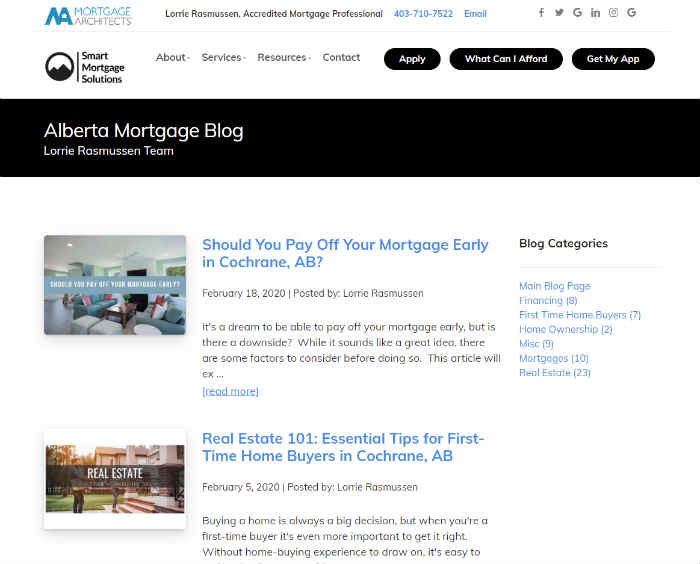 How are blogs beneficial to my mortgage business?
The most basic reason for how blogs can benefit your business is that they provide a simple way to keep your clients up-to-date. Since blogs are updated regularly, they enable you to share company changes, important topics in the mortgage industry and provide tips that can help your client's financial health.
Another way that you can utilize your blog is by using it to provide a wider breadth of content to attract a larger audience of readers. For example, if someone is looking for their First Home in Toronto, Ontario, your blog about 'Tips for First Time Home Buyers in Toronto' may come up as it contains relevant content. This means that people looking for their First Home in your area may reach your site. By driving more traffic to your site, you are essentially self-advertising.
An additional benefit of bringing more traffic to your site is SEO or Search Engine Optimization. SEO is the practice of improving a website's position on search engine results, thus helping it get found more easily. When search engines like Google notice that more people are visiting your site, they are likely to consider your content more relevant. This means that Google may increase your website's exposure by allowing it to appear closer to the top of the results page. Usually, the closer to the top of the results your website gets, there is a higher chance of your website getting clicked on.
Another SEO benefit of blogging is that search engines like Google tend to look for fresh and timely content. While many websites have relatively static content, a blog that gets updated regularly can give you that boost because of fresh content. While SEO can appear intimidating, we have a dedicated team here at Roar that is more than happy to help you with this process. We feature our SEO clients regularly on our own blogs!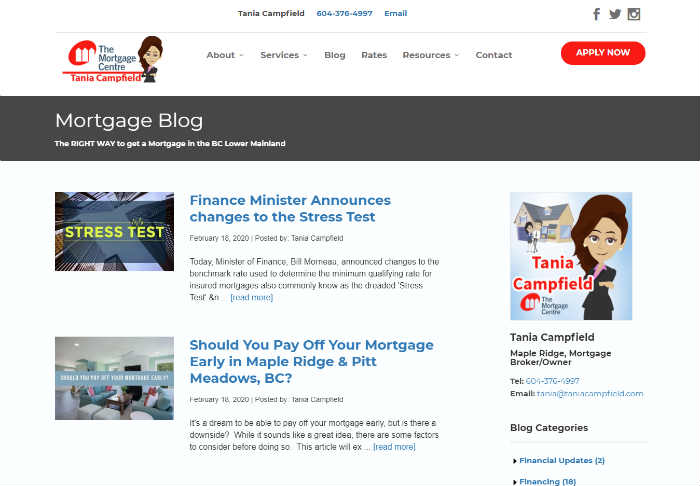 Why is it essential for you to start a blog?
As a professional in the mortgage industry, a blog is an excellent way to establish your expertise. When you include practical information and guides that are updated regularly, you can show that no one knows the industry better than you do. When you present yourself as an authority in your line of work, you may be able to grow your name and become a leader in your field.
How can you start your blog?
Now that you've learned all about blog essentials, you be wondering, what now? Well, lucky for you, starting a blog is actually super simple. We have tutorials that provide step-by-step instructions in text and video on how you can get started on your very own blogs. Another option is for you to take advantage of our team of Social Media and Blogging experts by signing up for our done-for-you packages!
What should you include in your blog?
Once you've created your blog, it's time to start thinking about what kind of content you want to include and how you should write your blog posts. When figuring out the type of content you'll be writing about, you should remember to think about who your target audience is and what they would like to learn about.
It is important to remember that blog posts should be easy to read and understand while providing a complete summary of the topic. A catchy title wouldn't hurt.
How can you make your blog succeed?
How does one bring their blog up a notch? There are many elements that can attract more audiences while getting Google to notice you. Those elements range from quality visuals and doing intensive keyword research for SEO which can be very time-consuming; that's where you can lean on us. We offer blogs as part of several of our monthly packages to save you time and get you noticed!
Need more help or have any questions?
Contact Us today if you might be interested in learning more about any services that we offer and how we can help bring your website to the next level.