Website Design, Marketing and Inspiration Blog
Educational items to help you succeed online.
Della Dwyer - Barrie Mortgage Broker - New Mortgage Website Revamp
January 24, 2020
---
Does Roar Solutions do Website Design?
For some strange reason we do get asked this question a lot. Well the answer is of course we do!
We specialize in Mortgage Broker and Loan Officer Website Design and Hosting as well as Small Business and Real Estate Website Design and Hosting.
Della has been a long term client of Roar Solutions and as Della has also opted in for our Google SEO and Rankings package it was time to bring her site up another notch. We're happy to showcase Della's new site and look forward to working with her for many years to come.

Pleae feel free to visit Dellas's site below.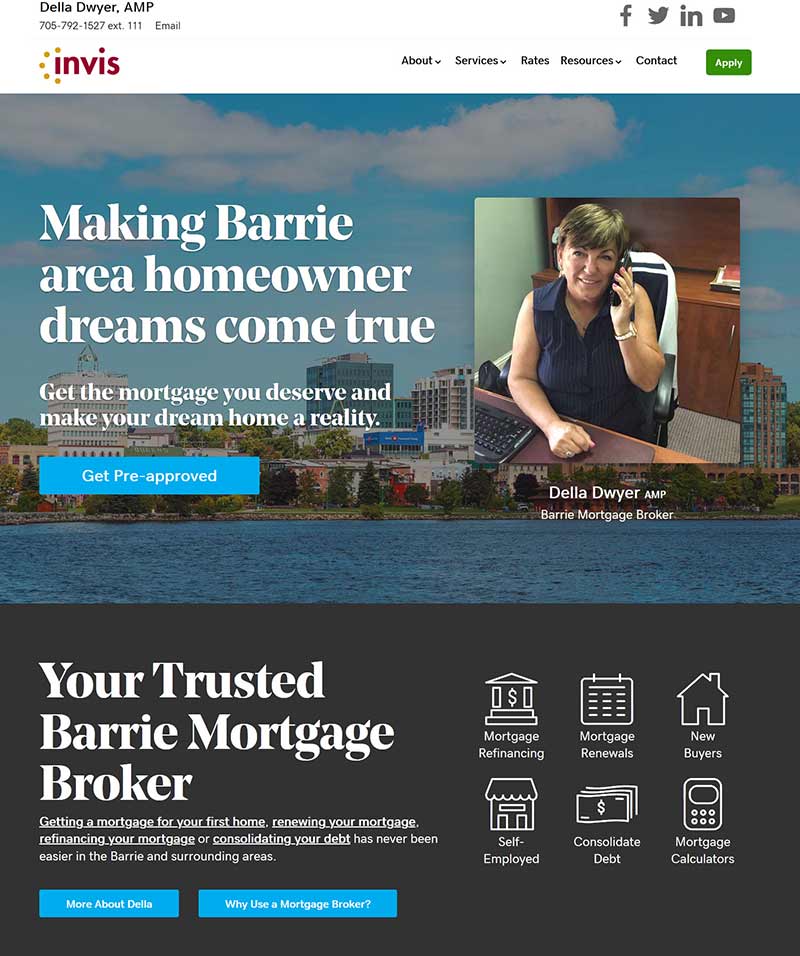 Need more help or have any questions?
Contact Us today if you might be interested in learning more about any services that we offer and how we can help bring your website to the next level.