Website Design, Marketing and Inspiration Blog
Educational items to help you succeed online.
New Google Rankings Client (SEO) - TapIntoYourEquity.com - Toronto-GTA Home Equity Loans-2nd Mortgages
May 15, 2020
---
We would like to welcome aboard our latest Google Rankings - SEO Mortgage client: TapIntoYourEquity.com
This is a very experienced team of mortgage professionals who were looking to extend the scope and reach of their online mortgage presence. The website focuses on Toronto-GTA Home Equity Loans, Second Mortgages as well as Mortgage Refinancing.
We help design them a brand new site as well as niche mortgage landing pages to aid in their lead capture and lead generation efforts.

We would like to welcome the TapIntoYourEquity team aboard and please feel free to visit their website as well.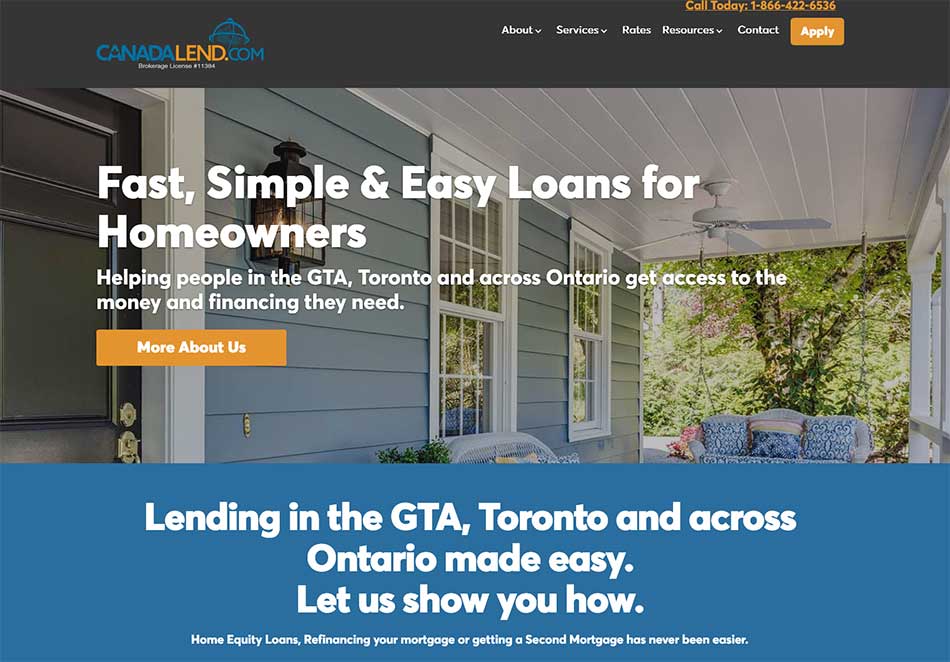 Need more help or have any questions?
Contact Us today if you might be interested in learning more about any services that we offer and how we can help bring your website to the next level.