Website Design, Marketing and Inspiration Blog
Educational items to help you succeed online.
New Google Rankings Client (SEO) - Vince Savoia - Barrie-Collingwood-Orilla Reverse Mortgages
July 8, 2020
---
We would like to welcome aboard Vince Savoia as one of our latest Mortgage Broker SEO and Google Rankings clients.

Vince is a Mortgage Broker living and working in the Barrie, Collingwood, Orillia and Georgian Bay area. His latest site seen at https://www.reversemortgagescanada.org reflects Vince's ability to work with people over the age of 55 who are looking to get into a Reverse Mortgage.
We encourage you to take a look at Vince's new site below.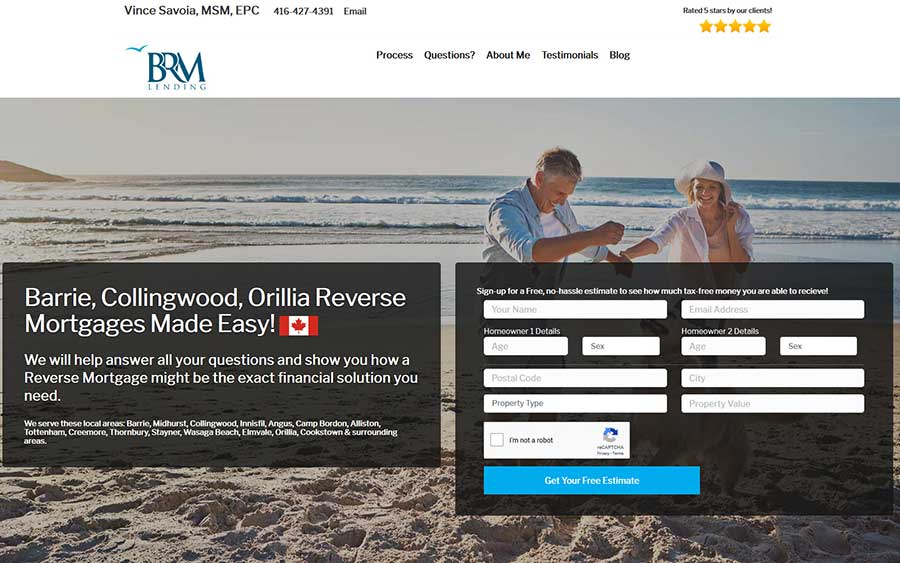 Need more help or have any questions?
Contact Us today if you might be interested in learning more about any services that we offer and how we can help bring your website to the next level.