Website Design, Marketing and Inspiration Blog
Educational items to help you succeed online.
Roar Websites now integrate with Tidio Live Chat to help boost your online sales!
November 6, 2020
---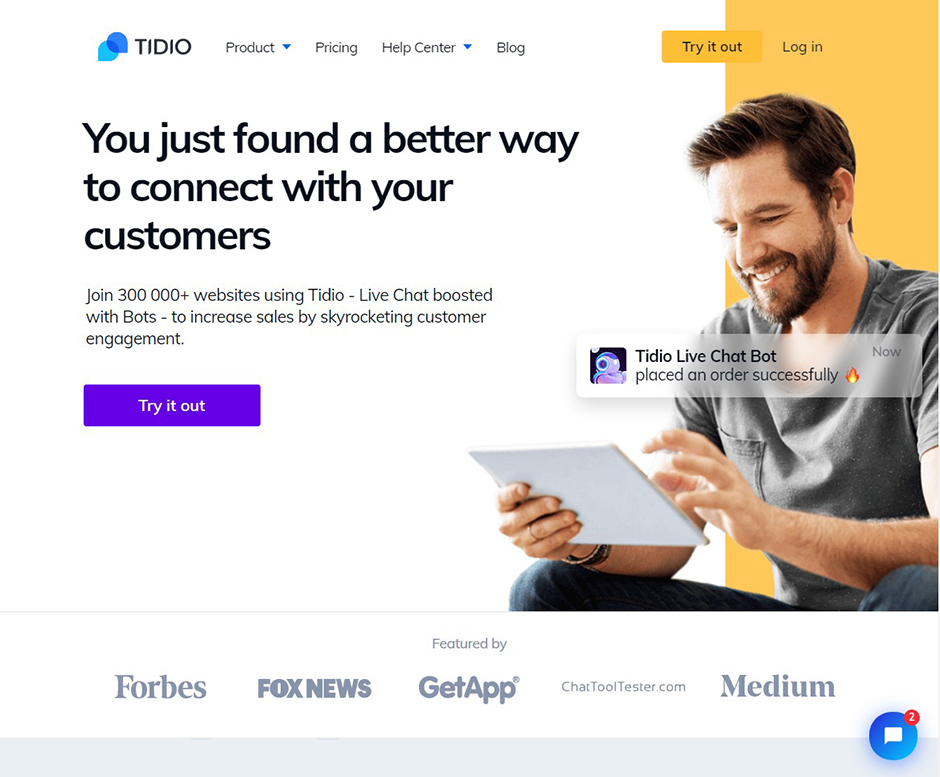 Easily add
Tidio - Live Chat
to your Roar
mortgage
,
real estate
or
small business
website to increase your sales by skyrocketing customer engagement.
About Tidio:
Join 300 000+ websites using Tidio - Live Chat boosted with Bots - to increase sales by skyrocketing customer engagement. Communicate faster than ever. Reply to your customers in seconds using live chat, email, and Messenger. All messages in one simple dashboard - it now takes seconds to communicate with your customers, no matter how they reach out.
Thanks to the chatbots AI (Artificial Intelligence) bots can recognise customers' query and act based on it (e. g. answer 'where is my package?' question). They can also save your abandoned carts, offer discounts, generate leads, and much more - everything happens 24/7, even when you're offline.
---
Key Features of Tidio:
Live Chat -
https://www.tidio.com/live-chat/
Need more help or have any questions?
Contact Us today if you might be interested in learning more about any services that we offer and how we can help bring your website to the next level.