Website Design, Marketing and Inspiration Blog
Educational items to help you succeed online.
Roar Mortgage Broker Websites now integrate with Doorr CRM Digital Platform for Brokers
November 12, 2020
---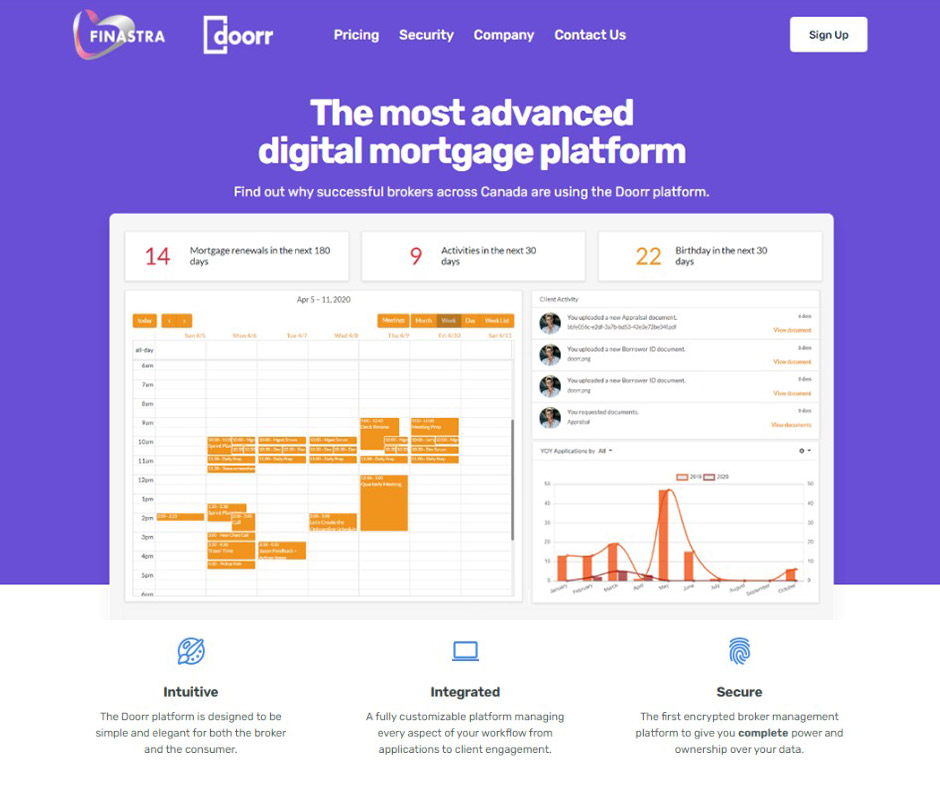 The Roar Production Team has made it super easy to push your Roar website leads into your Doorr CRM account for ongoing prospect nurturing and mortgage borrower deal workflow management. No matter what marketing method you use to attract new leads to your
Roar mortgage website
, we'll make sure you get an instant notification so you can quickly followup with your leads AND we'll send the lead information into your Doorr CRM account for ongoing prospect nurturing.
Doorr is a cloud-based CRM and mortgage workflow technology that provides mortgage brokers and financial institutions with a single environment to manage and interact with clients and partners (e.g. realtors). The platform also streamlines and provides real-time visibility on the mortgage application and approval process for pre-approval, purchase and refinance transactions. Filogix, a Finastra business has recently acquired Doorr to further enhance the next generation of solutions to the Canadian mortgage market.
https://www.finastra.com/news-events/press-releases/filogix-finastra-business-acquires-doorr
The Doorr CRM platform is:
- Designed to be simple and elegant for both the broker and the consumer.
- A fully customizable platform managing every aspect of your workflow from applications to client engagement.
- The first encrypted broker management platform to give you complete power and ownership over your data.
:::
To get started, sign up with Doorr CRM first sign up at
https://www.doorr.com
THEN reach out to Roar Solutions Support Team at
support@roarsolutions.com
and we'll help get you setup!
Need more help or have any questions?
Contact Us today if you might be interested in learning more about any services that we offer and how we can help bring your website to the next level.