Website Design, Marketing and Inspiration Blog
Educational items to help you succeed online.
New Google Rankings Mortgage Broker Client - Jack Shotbolt - Omaha, Nebraska and USA Mortgage Broker and Mortgage Planner
December 28, 2020
---
We would like to welcome aboard Jack Shotbolt - Omaha Nebraska Mortgage Broker and Planner as one of our latest Mortgage SEO (Google Rankings) clients.

Jack has over 20 years of experience in the Mortgage Industry in his local Omaha marketplace and was looking for a much more professional website and one that could help him attract organic leads as well.

Roar Solutions created Jack an amazing mortgage website, one that is geared to helping attract better rankings in his local Omaha, Nebraska market.

Please be sure to visit Jacks new website below.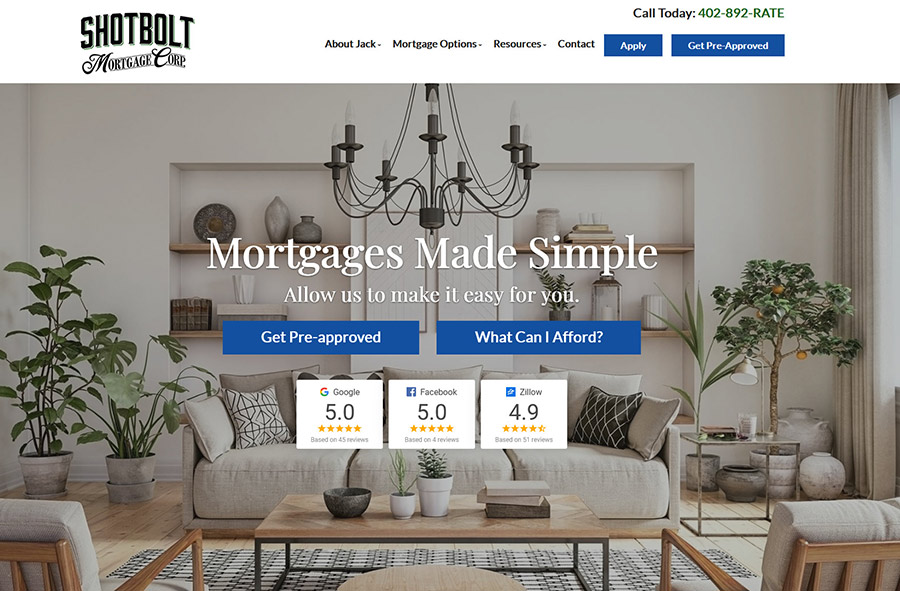 Need more help or have any questions?
Contact Us today if you might be interested in learning more about any services that we offer and how we can help bring your website to the next level.