Website Design, Marketing and Inspiration Blog
Educational items to help you succeed online.
Lead Generation Ideas for Mortgage Brokers, Loan Officers, Real Estate Agents and Small Business Owners
April 13, 2021
---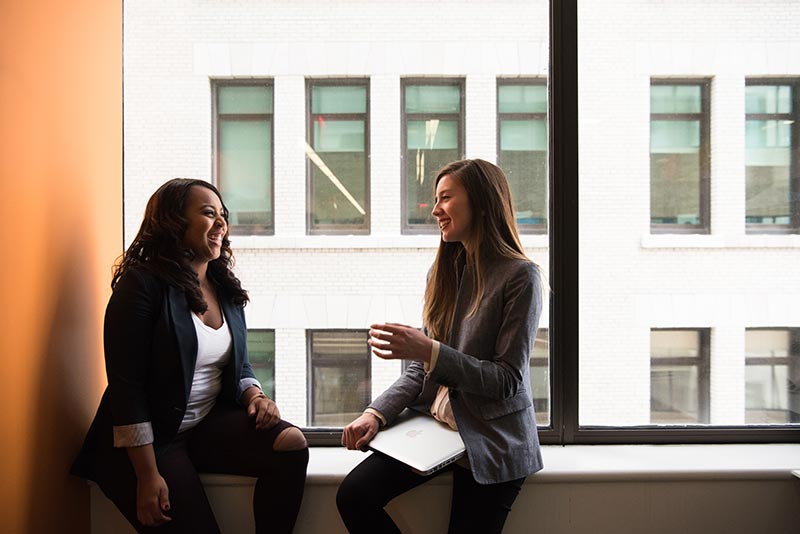 With business owners confronting drops in revenue due to the effects of COVID-19 and economic instability many businesses are scrambling to find new customers. Whether your customers are other businesses or consumers, the first step is to understand what lead generation is and how it works.
7 great steps to help you find new clients
We totally understand, until recently, things have been going so well that you don't even have a lead generation strategy. Here are a few key suggestions we'd like you to take a look at...

1. Set yourself a goal.
2. Decide on who your target audience is.
3. Prepare and tweak your website content.
4. Provide information they want.
5. Build your email list.
6. Get active on social media.
7. Close your leads.

It's definitely smart to have some sort of a lead generation plan on the go, regardless of whether your sales are up or down. It might be busy now BUT you need to have new leads always coming into the pipeline for those rainy days.

How can lead generation help my Mortgage, Real Estate or Small business?
A lead is a potential client or buyer who is already interested in what your business likely has to offer, and who shows a good possibility of becoming a customer. There's no point in chasing a person who has no interest in what you sell. It's literally a waste of your time and your hard-earned money. But if you can catch the attention of someone who already needs what you offer, there's a better chance you can turn them into a new client.

Nowadays, online marketing makes it possible for any businesses to bring potential customers right to their digital doorsteps. Understanding how this works can help you open up previously untapped sources of sales.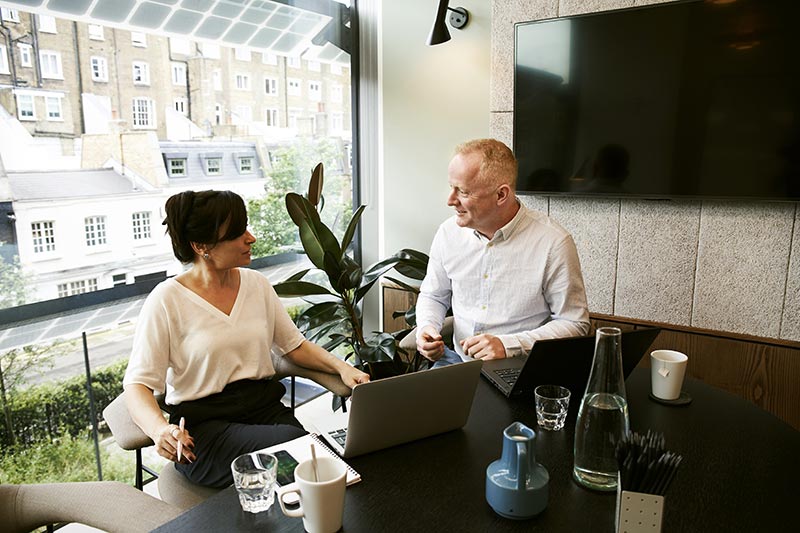 A quick guide to finding new customers
When times are good and your busy with new work, it's always tempting to overlook lead generation completely. But when times are not so good, tapping into new customers could make all the difference to how well your business weathers the storm. Here are some simple steps:

1. Set a goal for your business
It's important to set a goal so you can measure your efforts later on. Perhaps you'd like to increase the overall number of leads you bring in to your business every month, or maybe you'd like to bring a smaller number of better-qualified leads in. Either way, put an actual number on your goal. This may feel like guessing at first but with time and experience you'll get better at it.

2. Decide on who your target audience is
Before you start chasing leads, it's a good idea to slow down and make sure you know who you're after. Who is your ideal Lead Generation customer?

You may want to consider who your best customers are right now, which of them return to your business to become repeat customers, and even develop what's called a 'buyer persona' to help be sure you have an accurate picture of who they are. This is a good way to make sure you're really addressing your efforts to your most likely customers.

3. Prepare your website content
So the ultimate goal of lead generation is to bring likely customers to your website, where they can learn more about your business and possibly even place an order or call you about your services.

But before you start actively trying to bring people to your website, you'll want to make sure it's ready for them. This is an important step to be sure you are offering new leads the warmest online welcome possible.

A few questions to guide you:

> Is your website optimized for Google-SEO?
> Have you checked the mobile experience by bringing your website up on your phone? Many customers may only visit your website from their phones.
> Is it easy to quickly spot the information customers need and want?
Reviewing your website before you drive people to it will ensure a better experience for them and more clicks or calls for you.

4. Provide information your potential clients want to see
The key to attracting attention online is to consider what kinds of information your target audience needs and is actively looking for.

People searching for mortgage brokers, for example, might be drawn to tips on mortgage renewals, how to save costs on refinancing and more.
Those looking for a landscaper will likely be looking for articles on how to take care of their lawn, tips and tricks etc..
Businesses looking for manufacturing suppliers might scan their LinkedIn feed for information on availability of materials.
This doesn't have to be hard by any means. Start by answering the questions your customers ask over and over. What matters is that you're sharing information your target actually needs and wants and is therefore likely to click on. Learn more about how content marketing works here.

5. Build your email list
Once your website is ready and you're sharing valuable content online, start collecting email addresses where you can. You'll then be able to legally email these people to:

> Promote your products and services
> Offer coupons and discounts
> Generally keep your products and services top of mind for them
The easiest way to gather email addresses is by adding a newsletter signup form to your website. You can also collect them in exchange for a downloadable guide or other resource your target might want. These are referred to as lead magnets.

6. Get active and stay active on social media
Once you know you have great content that will appeal to your potential customers, consider where your customers are and which social networks they use.

Repost the same messages across all the networks your customers spend time on.

If you can show up in meaningful ways where they're already spending significant time each day, that's a win. Even better? Social media marketing allows you to make sure your posts are seen by readers with particular characteristics (age, location, buying behavior, etc).

7. Close the leads and turn them into a sale
Don't forget that your goal in generating leads for your business is to turn them into actual paying customers! Have a plan for how you'll nurture leads as they come in to be sure you are:

> Answering their questions quickly
> Offering value by providing information, even if it doesn't lead to an immediate sale
> Building relationships

By the time they're actually interested enough to reach out to you, make sure they know you're eager to serve them.
:::::::::::::::::::::::::::

The above are just a few ways you can get the ball rolling and start to help generate leads for your Mortgage, Real Estate or Small Business. It might seem daunting at times and if you need more help by all means please feel free to contact our team. We would be more than happy to assist you and look for ways we can offer insight.



Need more help or have any questions?
Contact Us today if you might be interested in learning more about any services that we offer and how we can help bring your website to the next level.