Website Design, Marketing and Inspiration Blog
Educational items to help you succeed online.
New Mortgage Google and SEO Rankings Client - Gulab Dhanu - GTA Mortgage Broker
November 9, 2021
---
We would like to welcome aboard
Gulab Dhanu as our latest Mortgage Broker
to get on our
Google Rankings and SEO package
.
Gulab and his team specialize in Alternative Lending, Private Mortgages, Home Construction & Renovation Loans across the GTA. With a wealth of knowledge and know-how that Gulab brings to the table, along with the firepower of our Organic SEO service, we are sure Gulab will be seeing traction over the next few months.
Please be sure to visit Gulab's new site at
www.bullcapital.ca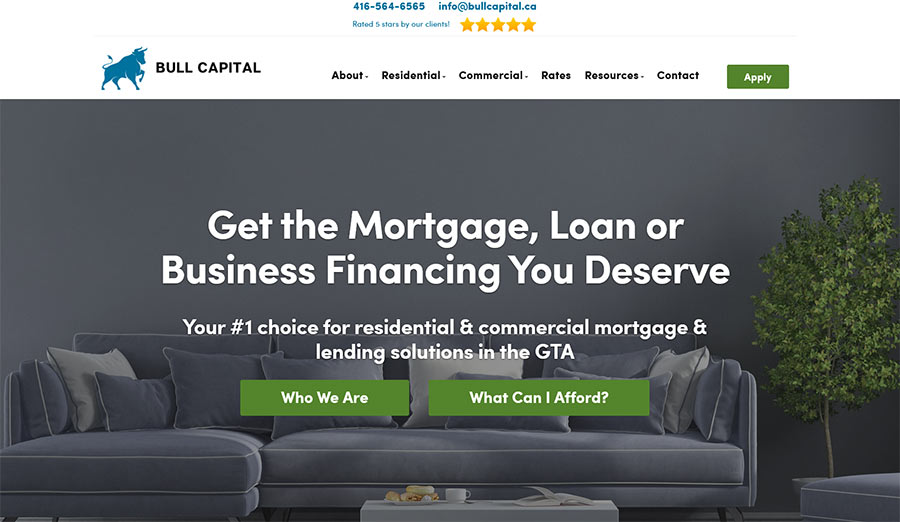 Need more help or have any questions?
Contact Us today if you might be interested in learning more about any services that we offer and how we can help bring your website to the next level.