Website Design, Marketing and Inspiration Blog
Educational items to help you succeed online.
New Google Rankings (SEO) Mortgage Client - Krishna Menon - Milton Mortgage Broker
March 9, 2022
---
The team at Roar Solutions would like to welcome aboard Krishna Menon as our latest Mortgage Broker - Google Rankings and SEO client.

Krishna is a vastly experienced mortgage broker working from Milton, Ontario. He has served thousands of clients from all across Ontario and from his large number of 5 star reviews, he is definitely an agent to look at.

The team at Roar Solutions worked very hard to create a new and more functionable website for Krishna that helps to drive leads and provide great information for his prospective clients.

Krishna specialzies in Mortgage Refinancing, Bad or Poor Credit Mortgages, Reverse Mortgages as well as Mortgages for the self-employed.

We encourage you to visit Krishna's site at www.menonfinancial.com.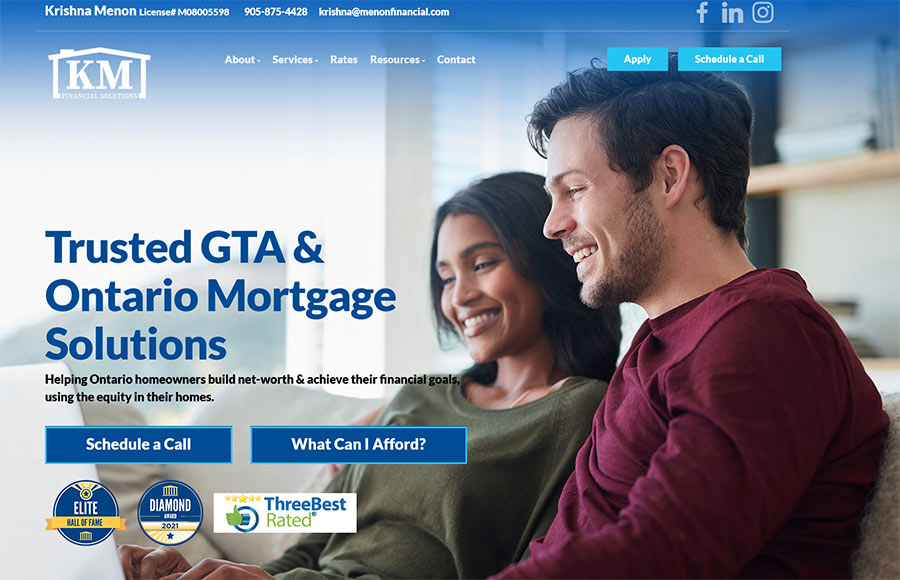 Need more help or have any questions?
Contact Us today if you might be interested in learning more about any services that we offer and how we can help bring your website to the next level.