Website Design, Marketing and Inspiration Blog
Educational items to help you succeed online.
Cummins Real Estate Group-Langley BC
May 26, 2014
---
The Cummins Real Estate Group (Fraser Valley Lower Mainland) is always looking for new ways to stay top of mind and generate new leads. Michele Cummins is always on the leading edge as she understands the power of inbound marketing and is never afraid to invest in her online marketing on a regular basis. Her latest site is clean, fresh and regular content helps support her search engine ranking strategy.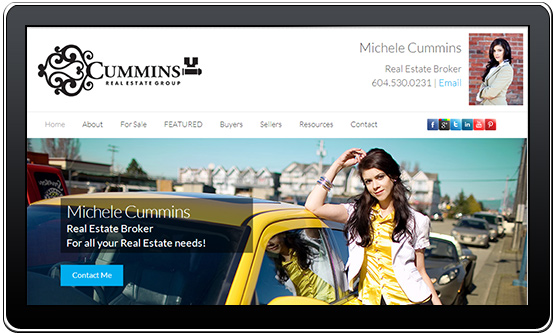 Fraser Valley Lower Mainland, British Columbia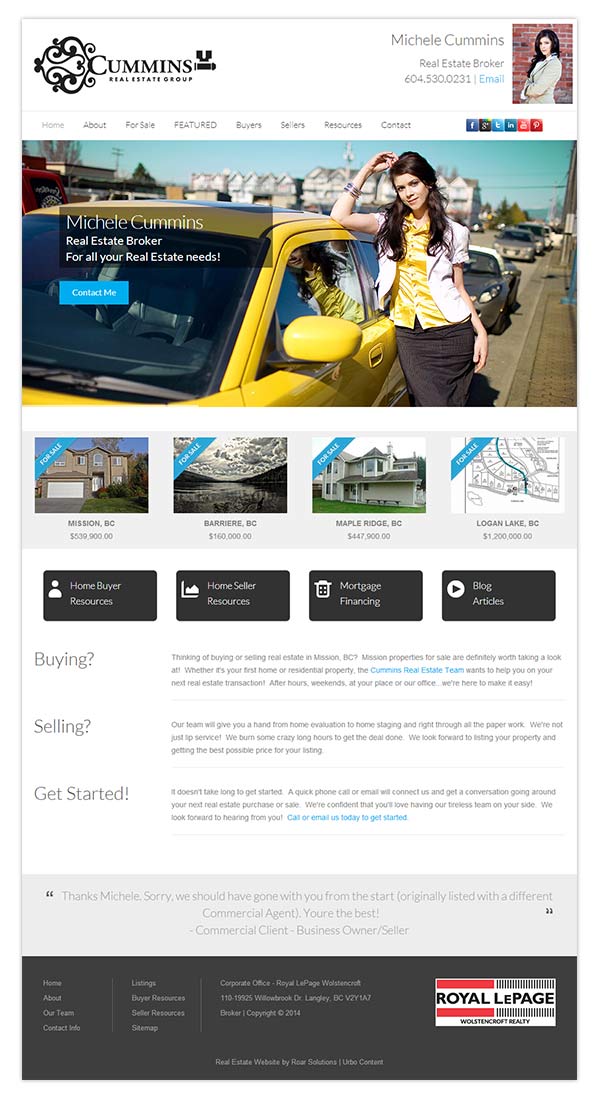 Need more help or have any questions?
Contact Us today if you might be interested in learning more about any services that we offer and how we can help bring your website to the next level.