Troy Resvick Mortgage Broker-Langley BC
Troy Resvick & Associates (Langley, BC) took advantage of Invis/MI broker network site that included automatic industry news rate updates from the Corporate Invis/MI Intranet. By spending a few bucks on custom graphics and some easy colour changes, it became easy to make the site pop out from the rest of the competition.
Low cost website packages that include preloaded content and corporate videos are conveniently available to any Invis/MI Brokers or Agent.

TABLET VIEW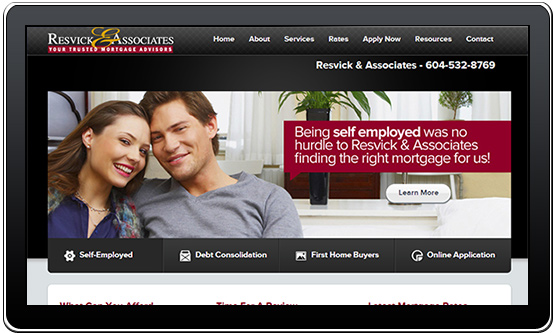 DESKTOP/LAPTOP VIEW