Website Design, Marketing and Inspiration Blog
Educational items to help you succeed online.
Elizabeth Sue Ling-Mississauga,ON
May 26, 2014
---
Dominion Lending Centre's Elizabeth Sue Ling setup the The Lending Coach website for customers looking for mortgage and finance services in the Mississauga, ON area.
Great use of video on the homepage along with fresh, vibrant colour choices helps her site stand out and gives her a winning website presence that customers will respect and trust.
TABLET VIEW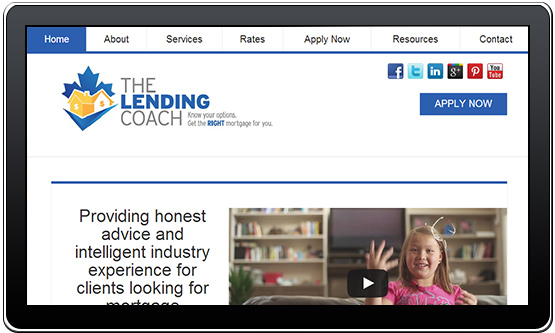 DESKTOP/LAPTOP VIEW

Need more help or have any questions?
Contact Us today if you might be interested in learning more about any services that we offer and how we can help bring your website to the next level.