Website Design, Marketing and Inspiration Blog
Educational items to help you succeed online.
Amy Chow, Mortgage Broker-Vancouver BC
May 27, 2014
---
Amy Chow, Mortgage Broker for Invis/MI knew what she wanted and went easy on us. Integrating the Google Translate feature makes it alot easier for her to support her community of friends, family and new prospects. Adding corporate videos adds another marketing layer her Vancouver, BC prospects look for when shopping for a mortgage broker. She also took advantage of a low cost corporate website package available to her broker network.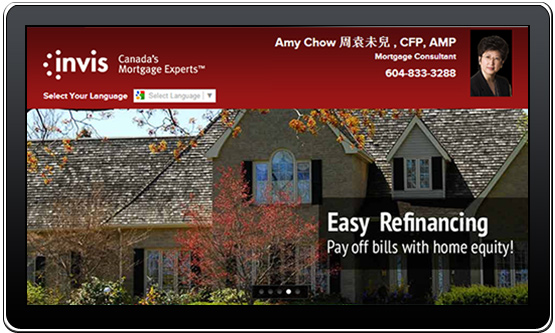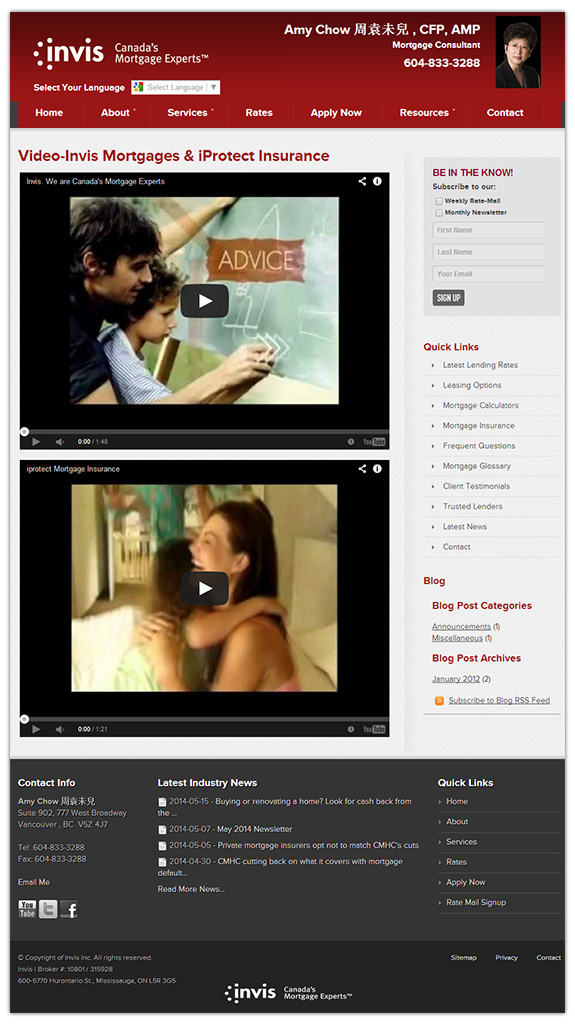 Need more help or have any questions?
Contact Us today if you might be interested in learning more about any services that we offer and how we can help bring your website to the next level.