Website Design, Marketing and Inspiration Blog
Educational items to help you succeed online.
Natalie Wellings, Mortgage Broker-Edmonton, AB
May 28, 2014
---
Natalie Wellings has been mortgage brokering since 2007, when the Edmonton real estate market was at the height of a boom. As Natalie puts it, 'frenzied buyers were frantically buying whatever they could qualify for, and multiple offers were standard.' Part of Natalie's marketing strategy has always been dedicating personal time and budget to ensuring her online marketing was consistently updated week after week. Her site boasts constantly updated resources, blog and tons of mortgage information.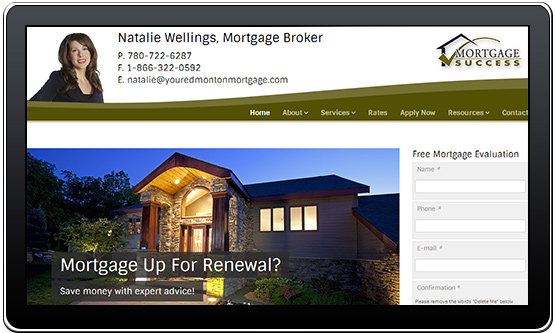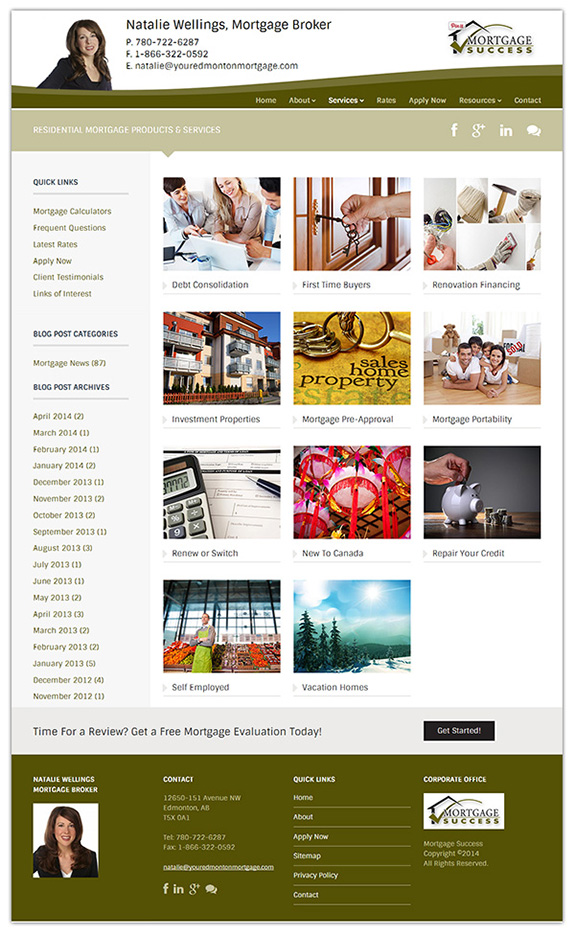 Need more help or have any questions?
Contact Us today if you might be interested in learning more about any services that we offer and how we can help bring your website to the next level.