Website Design, Marketing and Inspiration Blog
Educational items to help you succeed online.
Lisa Helfrick - Saskatoon Mortgage Professional - Website Optimization
November 10, 2015
---
Lisa Helfrick has been a long time client of Roar Solutions and was looking to step up her online marketing and get into our Advanced Managed Social Media Package which includes social media management and Website Optimization.
Many Mortgage Brokers and Mortgage professionals across Canada struggle with the same issues of how to market their business effectively and for a reasonable cost. While traditional marketing is still a good thing to do (tv, newspapers etc) it is more and more essential in this day and age that Canadian mortgage professionals look to do more online marketing.
Lisa goal is simple... help her website attain more targeted traffic and hopefully more leads based on this increased traffic. The website optimization aspect focuses on ranking her website on very localized keywords (ie. Saskatoon Mortgage Pre-Approvals).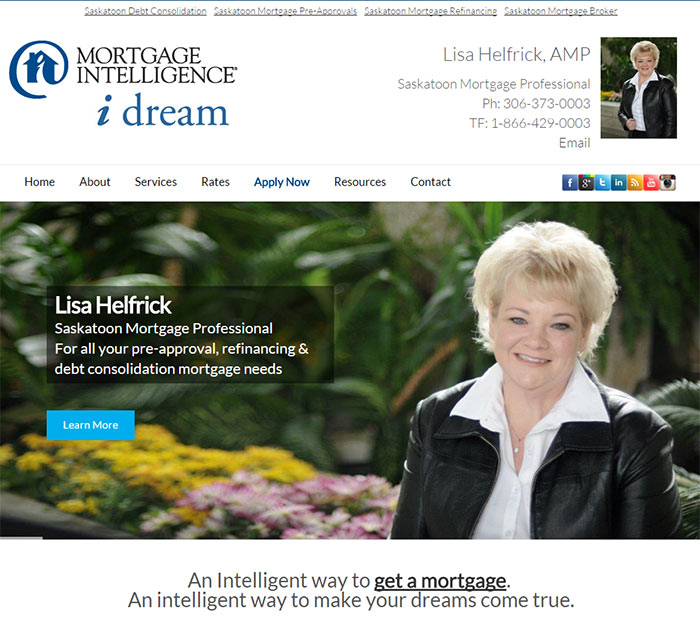 Need more help or have any questions?
Contact Us today if you might be interested in learning more about any services that we offer and how we can help bring your website to the next level.