Website Design, Marketing and Inspiration Blog
Educational items to help you succeed online.
Faye Drope and Brad Rembold - New Nanaimo Mortgage Website with Website Optimization Focus
November 20, 2015
---
Faye Drope and Brad Rembold are owners of Sand Dollar Mortgage Corp., a Nanaimo, BC Mortgage Brokerage.
They have been long time clients of Roar Solutions but were looking to up their game when it came to online marketing of their business and opted fo our Advanced Website Optimization Package (SEO for short).
The team at Roar Solutions spent many hours creaitng the new website and optimizing it for various key word terms to help get the website more targeted, local traffic.
We'll be working hard over the next few months to help get www.sanddollarmortgages.ca more localized, niche traffic... stay tuned.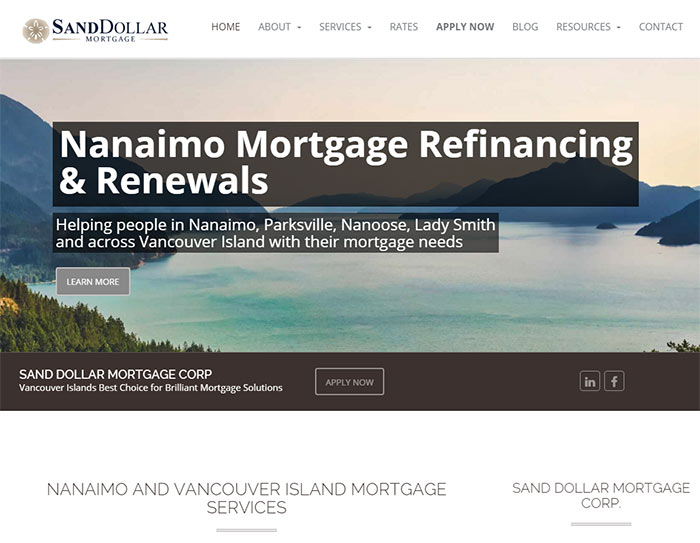 Need more help or have any questions?
Contact Us today if you might be interested in learning more about any services that we offer and how we can help bring your website to the next level.