Website Design, Marketing and Inspiration Blog
Educational items to help you succeed online.
Mortgage Funding - Barrie Residential and Commercial Mortgages Website Optimization
May 26, 2016
---
The team at Mortgage Funding, a Mortgage Brokerage out of Barrie, Ontario was looking to improve upon their online presence. As a well established business (operating since 1965) they knew that their website needed to work for them more than it had been. Their website was not ranking at all in Google for many common and localized keyword terms.
The team at Roar Solutions worked with Mortgage Funding to address this issue and came up with a gameplan to optimize their website for some very specific keyword terms. The results are already taking shape and the Mortgage Funding website is seeing traction in Google rankings.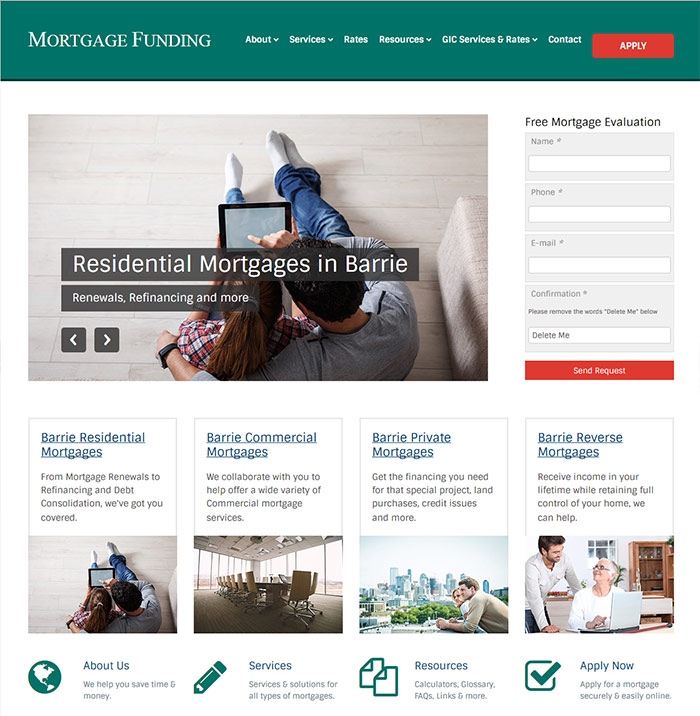 Need more help or have any questions?
Contact Us today if you might be interested in learning more about any services that we offer and how we can help bring your website to the next level.