Website Design, Marketing and Inspiration Blog
Educational items to help you succeed online.
5 Reasons Why You Should Be Using Google Analytics For Your Mortgage and Small Business Website
October 20, 2020
---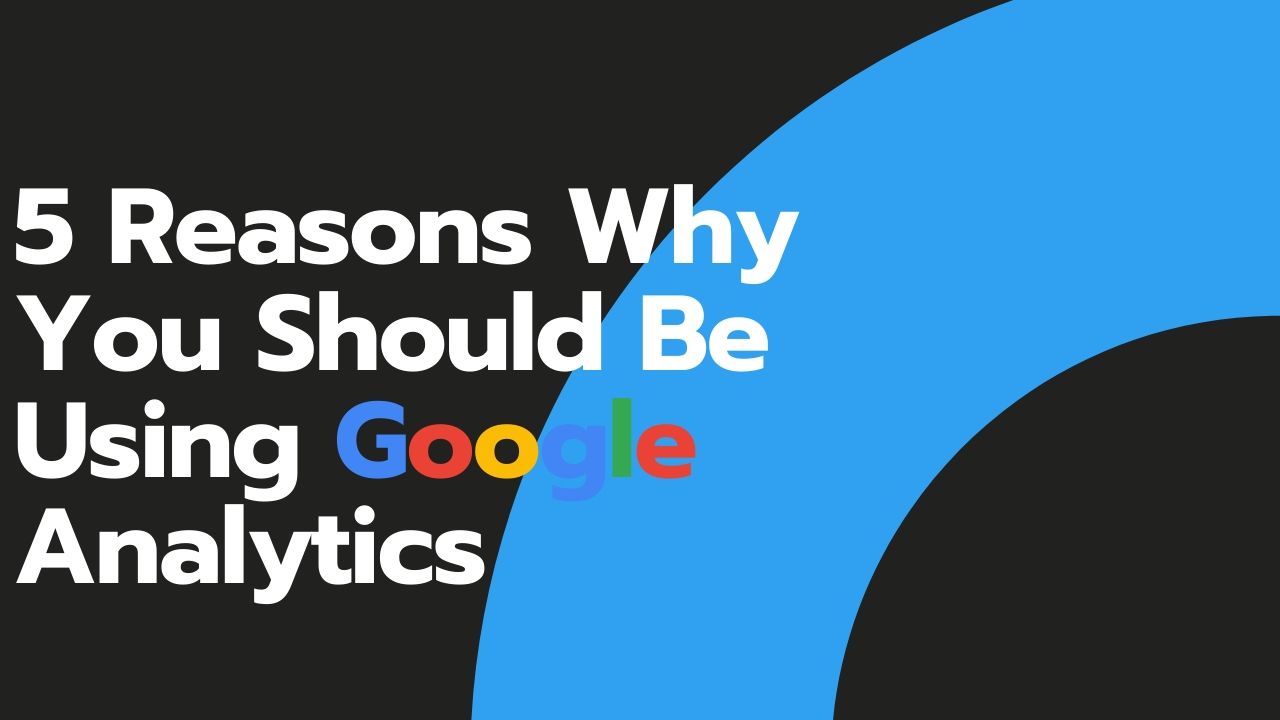 What is Google Analytics?
It is a service offered by Google that tracks and reports website traffic.
For more info on this topic, here's a quick read:
What is Google Analytics - Very Basic Explanation

1. Automatic Collection of Data
Once your Google Analytics is set up on your website, you just kick back and watch the data roll in! You will have the ability to access your reports immediately without ANY delay. This not only saves you time by not needing to enter your data into spreadsheets but can also help implement strategies for a better performing website.

2. Ability to Track What Clients Do When on Your Website
Getting people to your website is difficult but getting them to stay is a different challenge. Google Analytics has a 'Behaviour' section that provides information on which pages people often come to first on your website, what pages they click through to next (if any), and how long they stay on your website.

3. To Understand Why Visitors Are 'Bouncing' Off Your Website
Have you ever wondered... 'Wow! I am getting a lot of views, why am I not getting any calls?' A lot of business suffer from the same issue, they notice a lot of traffic but not enough conversions. Google Analytics can provide a detailed report of the pages that are experiencing a high bounce rate. This may mean that the website is not optimized properly (not showing information related to what they were looking for) or maybe the page is not attractive enough (time for a Website Redesign, maybe? ;) ).

4. Getting To Know Your Target Audience
With Google Analytics, you can discover valuable data about your audience. You have the ability to know the age group, gender, interest, device and even the location of your potential clients!

5. Understand What Kind of Content You Should Write
There's a saying that you need to keep in the back of your mind, 'Content is King.' Good content is one of the best ways to reach your clients. This is why so many businesses create blogs, infographics, etc...
Google Analytics can help you track all of the views and shares your content receives, with this data, you can quickly figure out what your clients and potential clients are most interested in. This is a chance to showcase the knowledge that you have as an expert in your field. Don't be shy!

So... is Google Analytics useful for your Mortgage, Real Estate or small business? In our opinion, it is a very useful tool that may be able to help not only your website but your business as a whole. In the present time, more and more people are relying on technology and the information it offers, don't you want to be a part of that?
Need more help or have any questions?
Contact Us today if you might be interested in learning more about any services that we offer and how we can help bring your website to the next level.